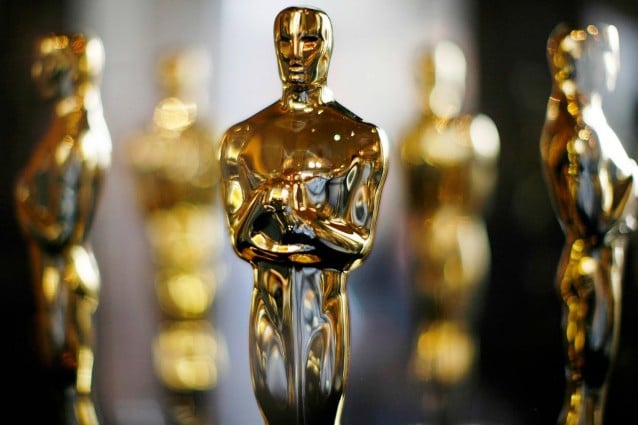 The Irish infused production The Favourite leads the pack nominated for ten Academy Awards®! Louise Bagnall's short Late Afternoon, and Vincent Lambe's short Detainment were also nominated for Best Animated Short and Best Live Action Short respectively.
Following her Golden Globes win, Olivia Colman secured another nomination for leading actree with best supporting actress noms for both Rachel Weisz and Emma Stone.
Dubliner Robbie Ryan was honoured with a nomination for cinematography and Yorgos Lanthimos for best director.
The Favourite is Element Picture's second best picture nomination at the Oscars, following their ROOM nomination three years ago.
Element Pictures is run by Ed Guiney and Andrew Lowe, working across production, distribution, and exhibition and is now the only Irish company to have ever secured two best picture nominations
Other nominations were Original Screenplay for Deborah Davis and Tony McNamara ,Production Design for Fiona Crombie and Alice Fenton, Film Editing for Yorgos Mavropsaridi and Costume Design for Sandy Powell.
Late Afternoon, written and directed by Louise Bagnall, sees an elderly woman drift back through her memories; existing between two states—the past and the present. Starring Fionnula Flanagan, Late Afternoon is produced by Nuria González Blanco for Cartoon Saloon.
The film received its New York premiere at Tribeca last year, where it was awarded Best Animated Short, screening as part of a special animation programme curated by Whoopi Goldberg, Late Afternoon also won Best Animated Sequence in a Short Film at last year's Galway Film Fleadh and took home an IFTA for Best Animated Short.
Vincent Lambe's Detainment is the story of two ten year-old boys who are detained by police under suspicion of abducting and murdering a toddler. The film is a true story based on interview transcripts and records from the James Buler case which shocked the world in 1993.
The 30 minute short stars Ely Solan, Leon Hughes, Will O'Connell, and David Ryan. In addition to directing Lambe wrote and produced the film, with Darren Mahon and Robert Dwyer-Joyce as producers. It qualified for the Oscars by winning the Grand Prix HCA Award at the 43rd Odense International Film Festival.
Roma, Alfonso Cuarón's memoir of childhood in 1970s Mexico City, also scored 10 nominations, including best film and best director for Cuarón. Bradley Coopers' A Star is Born, starring Cooper and Lady Gaga, picked up 8 nominations, as did Adam McKay's Vice, based on the life of Dick Cheney.
Marvel Studios and Ryan Coogler's Black Panther scored 7 nominations, including Best Picture. The Farrelly Brother's Green Book secured 5 nominations, joining Bohemian Rhapsody. Damien Chazelle's First Man and Rob Marshall's Mary Poppins Returns received four.
The 91st Oscars® will be held on Sunday, February 24th, 2019, at the Dolby Theatre in Hollywood and televised live in more than 225 countries and territories worldwide.