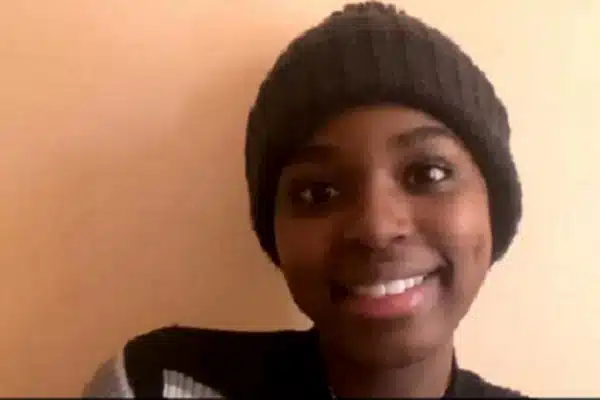 An Irish medical student has said that she is attempting to leave the Ukrainian city of Sumy, in light of the Russian invasion into the country.
19 year old Rachel Diyaolu is trying to get to the border, a trip which could take several hours. Sumy is about 50km from the Russian border.
She had been staying with a large group of international students.
Worsening Situation In Ukrainian City Of Sumy
Speaking recently, Rachel has said that the situation in Sumy has worsened, adding that she had left friends behind who had been trying to escape.
The student also added that she was unaware if there were travelling through humanitarian corridoors. However, despite this Rachel has still insisted that she is in good spirits.
Rachel's sister Christianna has also revealed that they had made contact with Scottish volunteers Gary and Joe. The pair decided to help last February having watched news of the invasion unfold on television. They were en route to eastern Europe within hours.
They had been helping evacuate peope out of the Ukrainian city.
But efforts had failed, after the pair encountered Russian soldiers who fired at them, puncturing car tyres. They also seized their mobile phones.
They do believe that they have found an alternative route out of Sumy, and they are once again attempting to escape through the Russian border.
Gary and Joe have helped to evacuate several stranded residents to Romania and Poland since they arrived in Ukraine last week.
The Scottish pair can also be seen collecting the van which was attacked yesterday from the side of the road in Sumy. This video had been posted to TikTok.
They also said they intended to "collect all the packages" today.
This latest news comes after an attempt to set up a casefire between the two countries had collapsed. Pro-Russian separatists and Ukraine's National Guard had been blaming each other for failing to set up the corridoor allowing people to escape the Ukrainian city of Mariupol. More on this here.