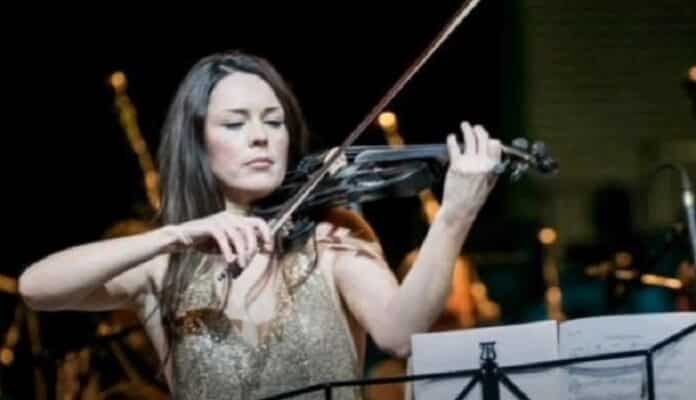 Irish Violinist Patricia Treacy played at Joe Biden's inauguration mass this week after the two formed a friendship stemming from the President's visits to Ireland.
Patricia Treacy is an award winning violinist from Co. Louth. She has played for Joe Biden on many occasions. Her performance was announced earlier this week by the US embassy for Ireland.
The Irish connection at today's #Inauguration mass 🇮🇪🇺🇸

🎻 Violinist Patricia Treacy will perform 'Proclamation', composed by Patrick Cassidy.

Watch her breathtaking performance at old St. Patrick's Church, Chicago. pic.twitter.com/Hm9kI7qUaE

— U.S. Embassy Dublin (@USEmbassyDublin) January 20, 2021
Her performance at the mass included a rendition of 'The Proclamation' by Irish composer Patrick Cassidy.
It is the same piece of music she played in Dublin five years ago, as part of the state commemorations of the centenary of the 1916 Easter Rising.
Treacy spoke to RTÉ news this week describing her friendship with Biden. Treacy first performed for Biden at his celebrations for St Patrick's Day in 2016 when he was the vice-president.
She told Biden that her mother was a huge source of inspiration for her, which lead to Joe Biden having a phone conversation with Treacy's mother.
Tracey then played for him again later in 2016 when Biden was on an official visit to Ireland. She played for him in Cooley peninsula in Louth, as he toured the area where some of his Irish ancestors hailed from before emigrating to America.
She is from the nearby village of Blackrock in Louth and after her performance, Biden invited her to a nearby pub for a reception.
Tracey was then whisked away in a secret service motorcade. "The Secret Service whisked me off in the motorcade to Lily Finnegan's bar where I got to spend time with the family" said Tracey.
"Then the vice-president came in again and said he wanted a photograph taken with his 'Irish violinist', and he got his niece to take the photograph."
"So just since then, I've been very friendly with the whole lot of them."
In January 2017, Treacy was invitied to play at The White House when Biden received the Presidential Medal of Freedom.
You watch a performance from Patricia Tracey below.
At the mass, Treacy played a 315-year-old Stradivarius violin that was on loan from Bein & Company in Chicago, which is estimated to be worth $4 million (€3.3m). She also wore jewellery designed by diamonds and sapphires from Martin Katz Jewels in Beverly Hills.
Joe Biden's inauguration and celebration was a star studded event. You can read Radio Nova's report on it here.