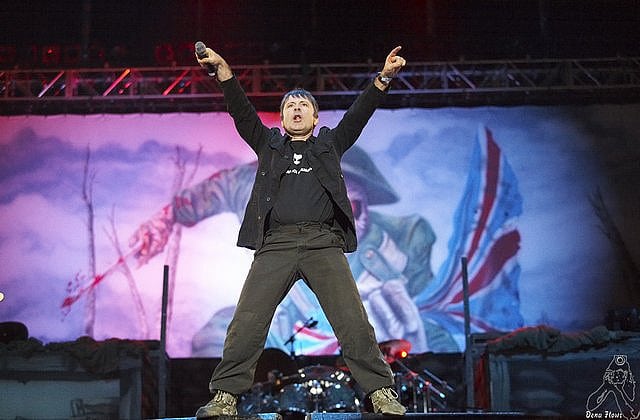 Iron Maiden have released a new video in partnership with Boeing, which shows the inside of the band's massive jet the Ed Force One. The band are currently using the aircraft for their world tour.
Iron Maiden frontman Bruce Dickinson is piloting the plane as he guides the band all over the world on their tour. A new video has recently been released by Boeing, which features Dickinson himself as he talks about the aircraft.
He spoke about the images on the front of the airplane admitting that it looks a "flying billboard". The band also have their own custom uniforms and branded accessories for the tour aswell. The Iron Maiden frontman said their custom graphics aren't for nothing as he said "It's a way to cause a fuss when you arrive."
Dickinson spoke highly of the aircraft itself saying "Honestly, it's such a beautiful aeroplane. It allows us to do a European itinerary on an inter-continental basis. It's our time machine, our magic carpet."
Iron Maiden are currently on the European leg of their tour as they play a gig in Arnhem, Netherlands on the 8th of June. They will also play Download Festival in Paris on June 10th. Check out the video from Iron Maiden's Ed Force One down below.
Photo Credit: Dena Flow