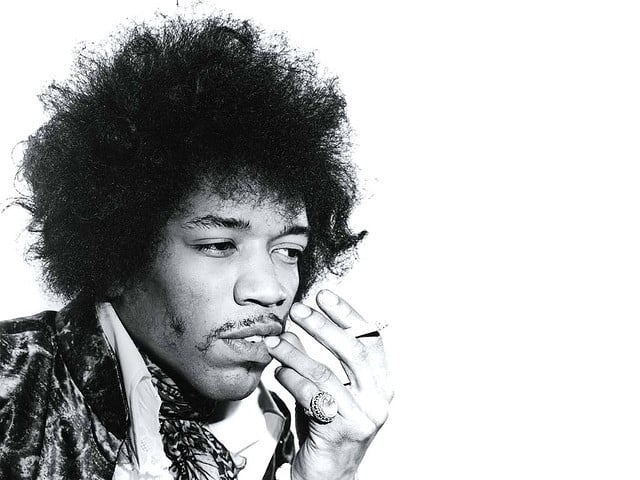 The iconic Isle of Wight Festival is set to honour Jimi Hendrix with a special world record attempt. It has been 45 years since his legendary performance at the festival, so this year festival goers will wear Jimi Hendrix masks.
The world record attempt will be, the most people in the same place wearing masks at the same time. The fans will be wearing Jimi Hendrix masks on the main stage at 3:30am on Saturday, where they will hopefully attempt to break the world record. The money from the sale of the masks will go to their chosen charity, WellChild.
It was back in 1970 that Hendrix made his last Uk appearance at the Isle of Wight Festival. The performance attracted over half a million people to the festival, with the island only having a population of 200,000.
The festival boss John Goldings, had some words about the attempt at a recent press release "Jimi's impact on the island and to popular music cannot be underestimated. His inspiration lives on today and is present each year in the artists performing this year. We wanted to celebrate the 45th anniversary by doing something fun with everyone at the festival this year. By buying a Jimi mask people can not only take part in this special celebration but also help raise money for chairty".
The Isle Wight Festival takes place this weekend from June 11-14 with Blur, Fleetwood Mac, The Black Keys and The Prodigy headlining the storied festival.
Photo Credit: mirjoran