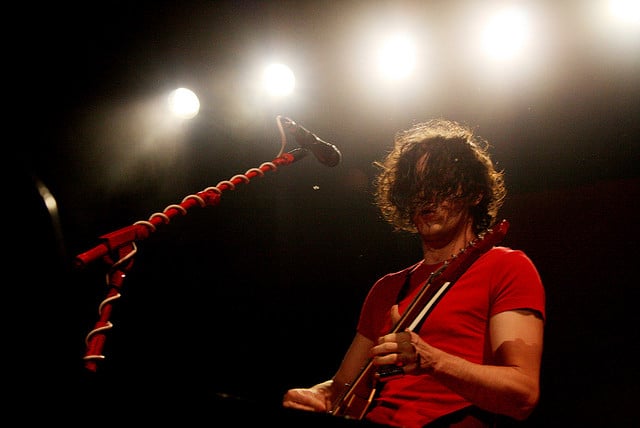 We all know Jack White is a connoisseur of the traditional elements of technology, but he's also embracing new tech developments too.
The singer has launched a revolutionary new smartphone app.
The former White Stripes frontman has been a huge reason behind the vinyl renaissance. Earlier this year, his record Lazaretto became the biggest-selling vinyl album in 20 years.
However, Jack isn't just content preserving the past, he wants to introduce innovative technology for the present.
White & Third Man Records have released  JACK WHITE: THIRD-D Google Cardboard virtual reality video app.
It's available on Android phones and promises users that they'll be able to watch White's performance of 'Freedom At 21' and 'Ball and Biscuit' at The Bleacher Theater at Fenway Park and "Dead Leaves and the Dirty Ground" at Red Rocks Amphitheatre.
The app offers users an 'immersive 360 degree, stereoscopic 3D' view of his concerts and you'll be able to listen to music 'mixed in Dolby Atmos to feel like you were "there" for Jack's performance'.
Check out the trailer for the Jack White app below.
Third Man Records' site posted the following instructions. 'Users will need a recent 5" or 6" Android phone and a Google Cardboard virtual reality viewer which turns the phone into a VR headset. For those without Cardboard headsets, the app is also capable of showing 2D video on its own or you can make your own Cardboard headset out of everyday items by following the instructions here.'