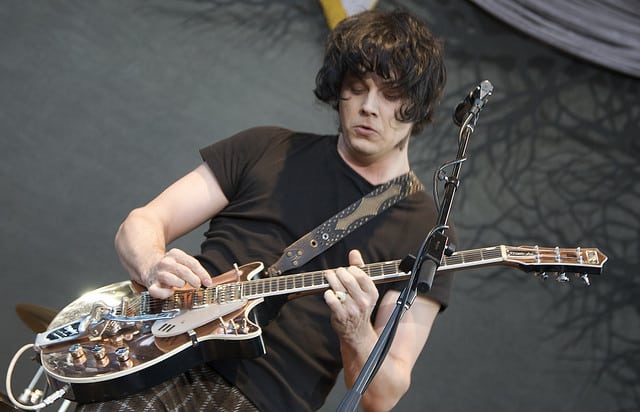 Fans of Jack White have recently unearthed a rare vinyl release from the Detroit musician. They found it in a sofa in which White had hidden a record 12 years earlier.
During the early days of his career before the White Stripes, Jack White teamed up with musician friend Brian Muldoon to form The Upholsterers. The name came from the fact that both of them were upholsterers and would play together after their work day.
The pair then hid 100 copies of their song 'Your Furniture Was Always Dead … I Was Just Afraid To Tell You' in reupholstered furniture around Detroit in 2004.
Since then nothing has been heard until now, as two separate people have recently contacted White's Third Man Records label after discovering copies of the record. A message from the label confirmed the discovery of the vinyl.
The label said in a statement "Recently Third Man Records has been made aware of the discovery of two different copies found by two separate individuals of the 2nd single by the Upholsterers. This duo, comprising of actual upholsterers Jack White and Brian Muldoon, pressed 100 copies of this single and proceeded to hide them in furniture being reupholstered by Muldoon in 2004, in celebration of his 25th year in the business. In celebration of these discoveries, Third Man would like to share with everyone the cover art for this single, done by noted Detroit artist Gordon Newton."
You can check out the artwork for the single from Jack White's first band The Upholsterers here.
Photo Credit: C.C. Chapman