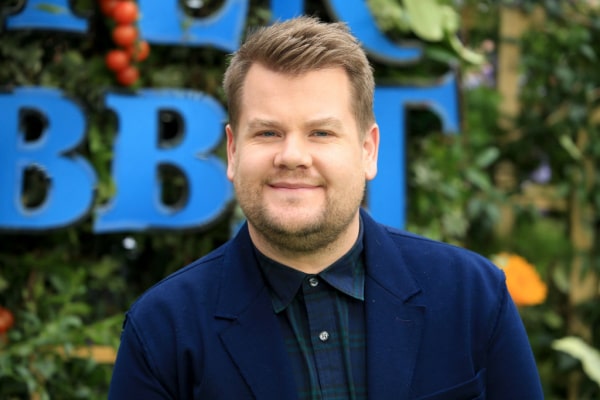 James Corden has reportedly apologised "profusely" to the owner of a New York restaurant, after allegedly being rude to staff, after they made a mistake with his main course order.
The US Late Late Show host was reportedly banned from New York's Bathazar restaurant, after becoming "extremely nasty" to staff on two separate occasions.
It's the yolk and the egg situation
The restaurant's owner Kevin McNally had earlier revealed that he "86'd" Corden over his alleged conduct. In the US, eighty six-ing a customer meants to barr or stop serving them.
Details were shared of what appeared to be a report from June, which claimed that James Corden had demanded a round of drinks at the restaurant, after finding a hair in his main course.
The report also detailed an alleged disagreement which took place over an egg omellete, which was served to Corden's wife Julia Carey.
The dish was reportedly sent with fries, instead of a salad.
The post stated, "Mr Corden's wife ordered an egg yolk omelette with gruyere cheese and salad. A few minutes after they received the food, James called their server, M.K. and told her there was a little bit of egg white mixed with the egg yolk". 
The report also alleged that Corden "began yelling like crazy at the server: 'You can't do your job! You can't do your job! Maybe I should go into the kitchen and cook the omelette myself!'". 
After the correct dish was brought to the table, free champagne was also supplied "to smooth things over".
"strongly believe in second chances"
Since then, the owner has revealed that Corden called him to "apologise profusely" for his earlier behaviour.
"James Corden just called me and apologised profusely. Having f***** up myself more than most people, I strongly believe in second chances", McNally wrote.
"So if James Corden lets me host his Late Late Show for 9 months, I'll immediately rescind his ban from Balthazar".
"No, of course not. But… anyone magnanimous enough to apologise to a deadbeat layabout like me (and my staff) doesn't deserve to be banned from anywhere. Especially Balthazar".
"So Come Back to the 5 & Dime, Jimmy Corden, Jimmy Corden. All is Forgiven". 
James Corden's representatives have yet to comment.