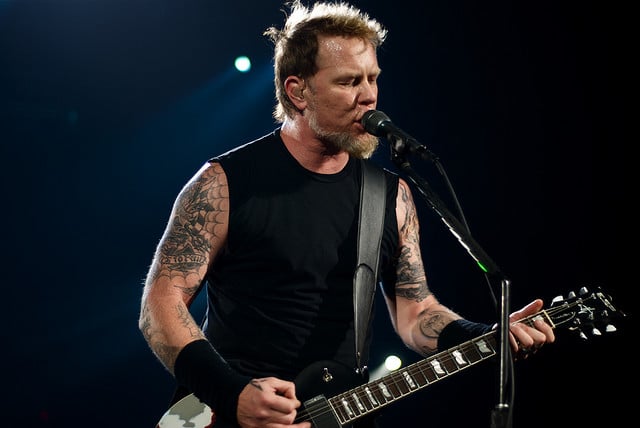 Metallica recently released a new video showing frontman James Hetfield unboxing the deluxe edition of the band's new reissue. Their latest reissue is their debut album Kill 'Em All.
The package includes four vinyl records, five CDs, one DVD, a book including rare photos, and a patch. The 1983 record and its follow-up, Ride The Lighting, are to be launched in limited-edition multi-disc box sets on April 15th to tie in with Record Store Day.
Metallica were recently named as Record Store Day ambassadors, so it makes these reissues extra special. The day celebrates the culture that surrounds record stores and attempts to get more people to buy their music in stores.
The band also revealed that they will issue a benefit album Liberte, Egalite, Fraternite, Metallica! which was recorded at the Paris Bataclan in 2003. Proceeds will be donated to the victims of the terrorist attacks at the venue in November, in which 89 people died.
James Hetfield and Co recently revealed that the band are currently working on their tenth album. As ambassadors of this year's Record Store Day, Metallica will play an exclusive show at Berkeley Rasputin Music in California on April 16th to mark the annual event.
Check out the video of James Hetfield with Metallica's new reissue Kill 'Em All down below.
Photo Credit: Stephen Kallao