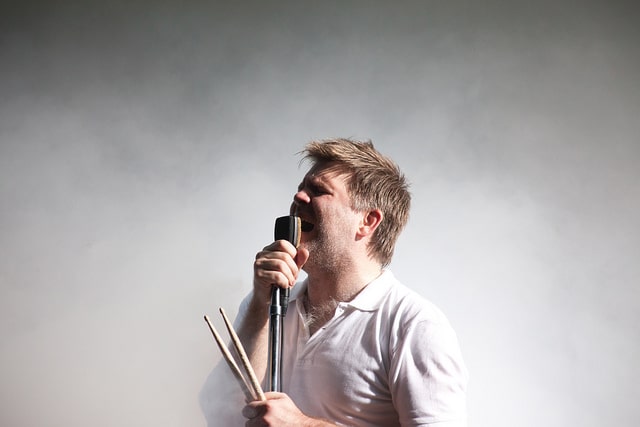 LCD Soundsystem's former frontman James Murphy has shared a cover of a David Bowie tune for a forthcoming film soundtrack.
Murphy covered the track 'Golden Years' from Bowie's 1976 album Station to Station.
The LP was a continuation of his soul and funk exploration on Young Americans, mixed synthesisers, electronic sounds and a lot of cocaine.
The song will be on the indie film soundtrack 'While We're Young' starring Ben Stiller (Zoolander), Naomi Watts (King Kong), Noah Baumbach (Girls) and Amanda Seyfried (Big Love).
The film tells the story of a middle-aged couple (Stiller & Watts) stuck in a rut, that befriend a twentysomething hipster couple (Baumbach & Seyfried) that reinvigorate their lives.
The Beastie Boys' Ad-Rock also appears, as well as our favourite nervous, twitchy nerd Jesse Eisenberg (Zombieland).
The 'While We're Young' soundtrack includes The Psychedelic Fur's 'The Ghost in You', Foreigner's 'Waiting for a Girl Like You' and Paul McCartney's 'Nineteen Hundred and Eighty-Five'.
TV On The Radio recently covered David Bowie's 'Heroes' for the Game Of Thrones season 5 trailer.
Listen to 'Golden Years' below.
'While We're Young' soundtrack track list:
01 James Murphy – "Golden Years"
02 Antonio Vivaldi – "Concerto For Lute, 2 Violins And Continuo in D, RV. 93″
03 Lionel Richie – "All Night Long (All Night)"
04 A Tribe Called Quest – "Buggin' Out"
05 The Psychedelic Furs – "The Ghost In You"
06 Danny Kaye – "The Inch Worm"
07 James Murphy – "Only the Stars Above Welcome Me Home"
08 Haim – "Falling (Duke Dumont Remix)"
09 Survivor – "Eye Of The Tiger"
10 Antonio Vivaldi – "Andante Du Concerto Pour Flautino En Ut Majeur (From The MGM Film The Wild Child)"
11 Foreigner – "Waiting for a Girl Like You"
12 Paul McCartney & Wings – "Nineteen Hundred And Eighty-Five"
13 James Murphy – "We Used To Dance"
14 David Bowie – "Golden Years"
Check out the trailer for 'While We're Young' below.
*Image Matt Biddulph