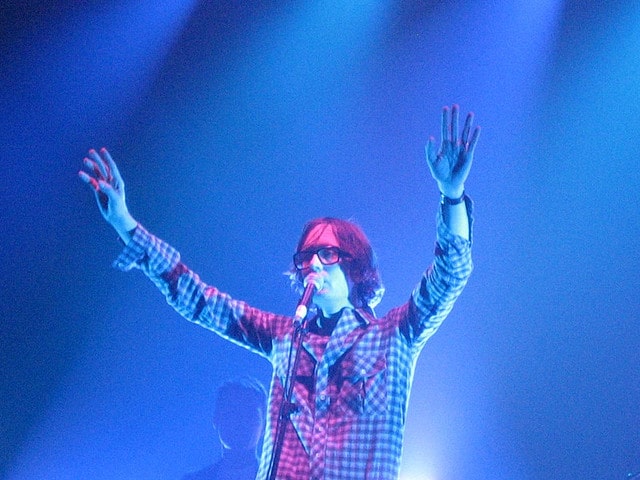 Pulp's frontman Jarvis Cocker is set to recommence his old radio show on the BBC in two months time.
The singer took a year off from his BBC 6 Music programme to concentrate on various projects he wanted to complete.
Cocker announced that he will pick up where he left off, resuming his 'Sunday Service' broadcast from 4-6pm on March 1st.
Unfortunately his stand-in Iggy Pop will no longer be presenting the Sunday show. Jarvis spoke cryptically about his departure, referring to himself as a 'field'.
When he announced his sabbatical, Cocker said: "Crop Rotation has long been recognised as a way of preserving the fertility of the soil. Every now and again a field has to be left fallow for a year in order to make sure it has time to recover.
"In 2014, I will be that field. 'Tis done with the firm conviction that it will lead to a stronger and more vigorous Sunday Service when I return to 6 Music's pastures."
In May, Jarvis revealed that he'd been working on new material. "Whether it's to impress girls, or whatever, music is the thing that has become my means of self-expression," he said. "So this year I'm taking a break from the radio show to find out if I've got any interesting songs left to write or whether I've written them all."
Last year, Pulp released a documentary called 'Pulp: A Film About Life, Death & Supermarkets'. The movie is based on the band's final homecoming show in Sheffield, the group give their thoughts on an array of subjects, from their feelings on fame, love, and car maintenance.