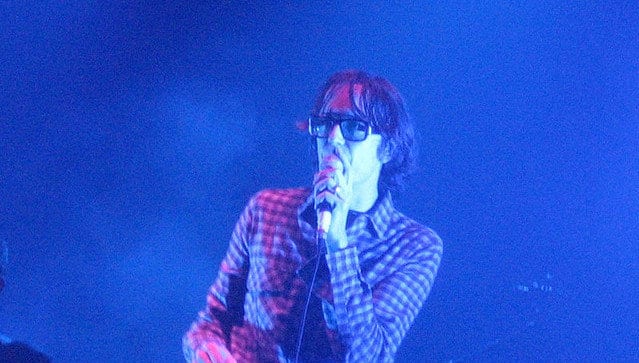 The excellent Vice media company celebrated their 20th anniversary over the weekend and invited several musical acts to perform at the event.
Pulp's frontman Jarvis Cocker, actress Scarlett Johansson and Yeah Yeah Yeah's guitarist Nick Zinner all performed at the ceremony.
Vice is a media company that was set up in New York City in 1994 by CEO Shane Smith and many others. They're responsible for hundreds of viral videos highlighting topics that traditional news broadcasters wouldn't touch with a ten-foot stick.
If you've watched an interesting video on YouTube about North Korea, Somalian pirates, Pakistani Taliban or the online drug trade, there's a good chance it was a Vice documentary.
To commemorate their 20th anniversary, Vice invited many acts to come and perform covers of their favourite artists.
Jarvis Cocker kept things lighthearted with the track 'The Power of Love' by Celine Dion and English punk band Sham 69. Scarlett Johansson sang New Order's 'Bizarre Love Triangle', while Nick Zinner led the house band for the night.
The Hollywood them continued when Wolf of Wall Street star Jonha Hill got up on stage to cover Drake's 'Marvin Room', with Spike Jonze accompanying on guitar.
Other performers on the night included Wu-Tang's Ghostface Killa and Raekwon, Atlanta rock band Black Lips, Andrew WK, Interpol's Paul Banks and Pussy Riot.
Clips of the concert will be posted on the official Vice Youtube channel over the next few days.