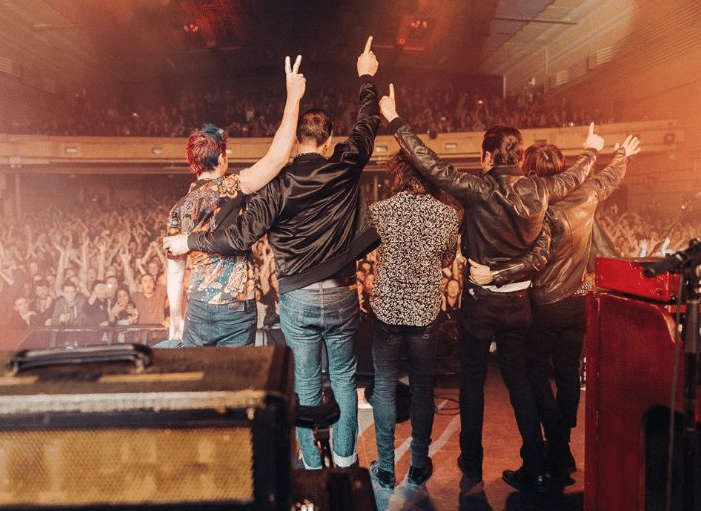 Jet, one of Australia's most successful rock bands of all time, are playing The Academy on Thursday, July 19th.
In 2017 the band reformed to hit the road with Bruce Springsteen and the E Street Band, but went on to reissue their first two albums Get Born and Shine On.
They then returned to Japan to play the prestigious Fuji Rock Festival where they brought the house down in front of 50,000 ecstatic fans.
You can expect these guys to rock The Academy with a number of their classic singles such as Are You Gonna Be My Girl, Rollover DJ, and Look What You've Done.
We've had a look around and we reckon this is what you can expect to hear from the band on Thursday night – enjoy yourselves!
Last Chance
Are You Gonna Be My Girl
Rollover DJ
Look What You've Done
Get What You Need
Move On
Radio Song
Get Me Outta Here
Cold Hard Bitch
Come Around Again
Take It Or Leave It
Lazy Gun
Timothy
She's A Genius
Seventeen
Walk
Black Hearts (On Fire)
Put Your Money Where Your Mouth Is
Shine On
Bring It On Back
Rip It Up