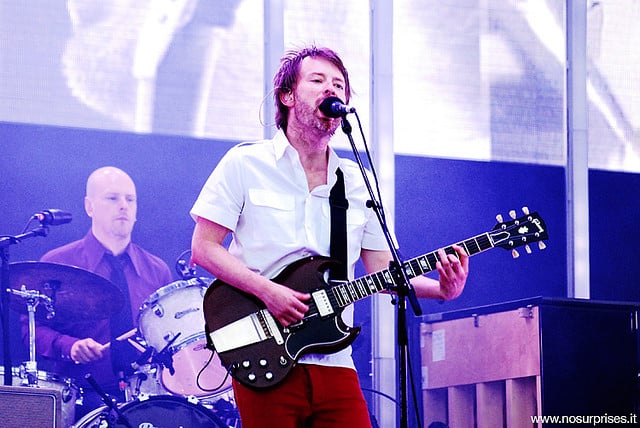 Radiohead have finally released their newest album on Spotify. It comes after speculation over whether or not the band would make their new album available to stream online.
Thom Yorke seems to have a personal grievance with streaming services and has said in the past that he feels they rip off musicians. Clearly he has put that to the side as now Radiohead are making their new album A Moon Shaped Pool available to stream online.
Radiohead recently made their 2007 album In Rainbows available to stream online for the first time. In a way this acted as the litmus test for their new album to do the same.
A Moon Shaped Pool officially got its physical release today (June 17), and it can now be streamed in full on Spotify. The steaming service recently revealed it was in talks with Radiohead to make A Moon Shaped Pool the first release to only be available to paying Spotify Premium subscribers.
Radiohead recently announced a worldwide streaming event for today to mark the release of their new album on streaming services. The band described it as "A unique Radiohead event taking place on Friday June 17th at record stores globally. Features and exclusive day long audio stream from the band, competitions, Instructional artworks and more.
You can listen to Radiohead's new album A Moon Shaped Pool on Spotify here.
Photo Credit: Alessandro Pautasso