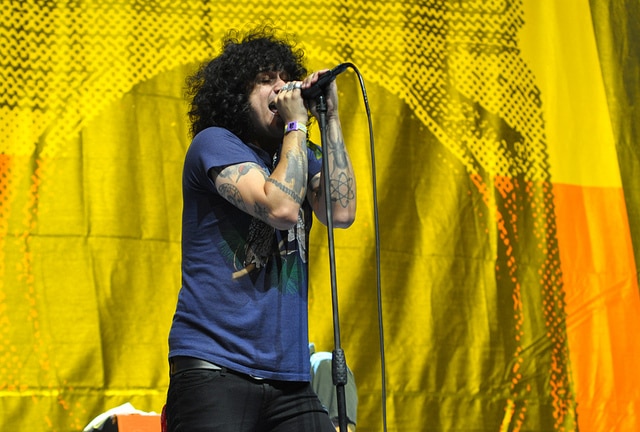 American rockers At The Drive In have been forced to cancel the remainder of their North American tour. It follows on from the recent cancellation of a show at the last minute.
Last Friday (June 17th) the band were scheduled to play a show at New York City's Terminal 5 venue, but pulled out at the last minute. Just two hours before their show in New York, At The Drive In were forced to cancel the show entirely.
Fans were already inside the venue when guitarist Omar Rodríguez-López and drummer Tony Hajjar came out to address the crowd. They told them that frontman Cedric Bixler-Zavala had lost his voice and the band would not be performing.
Rodríguez-López said to the crowd "Thanks for being patient… He can't sing, that's the reality, we're bummed out, you're bummed out, you showed up, we showed up, this is what we're dealing with."
At The Drive In would later release a statement about the situation saying "Cedric has a health concern with his vocal chords and can't perform this evening. It is not possible to play without furthering his injury. ATDI has a goal to be a band for a very long time and we don't want to impede that in any way."
The band would then later confirm that the rest of their North American tour was cancelled as well: "Apologies to all our fans who have tickets but following our news earlier tonight, we regret to announce that all further shows on our North American tour are cancelled."
Photo Credit: Jason Persse