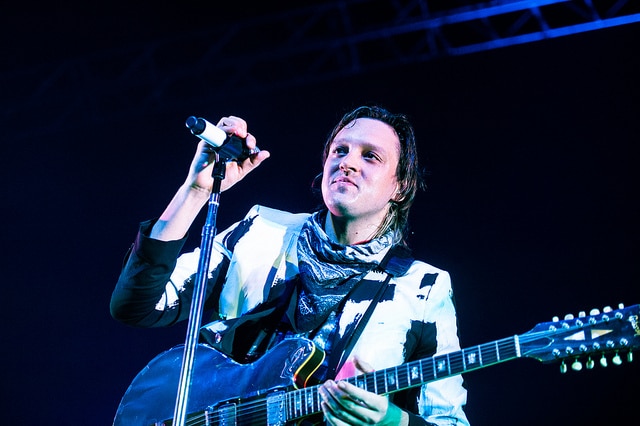 Arcade Fire frontman Win Butler has recently spoken about the band's new album and when it could possibly come out. Butler suggested that the album might be out by early next year.
Arcade Fire haven't released a new album since 2013 with Reflektor. Since then Butler himself has pursued a solo career, releasing his debut album Policy last year.
Now in a recent Reddit AMA, Butler spoke about the band's new album and when we could be expecting it. Butler said that the album would "probably" be released next spring. He also added however that, the band have no "definite schedule" and that the record will "be done when it's done".
Win Butler previously spoke about where the band are it in an interview with NME. He said "We're all itching to play music together and start recording things. We're basically in the demo and play together phase, and historically that's led to realising that, surprisingly, we're 30 per cent into a record, so we'll see if that happens."
He also spoke about how things have changed for Arcade Fire "It's a bit different this time because everyone's older and fatter and lazier, so it might take longer, but we're playing music together."
Photo Credit: meron