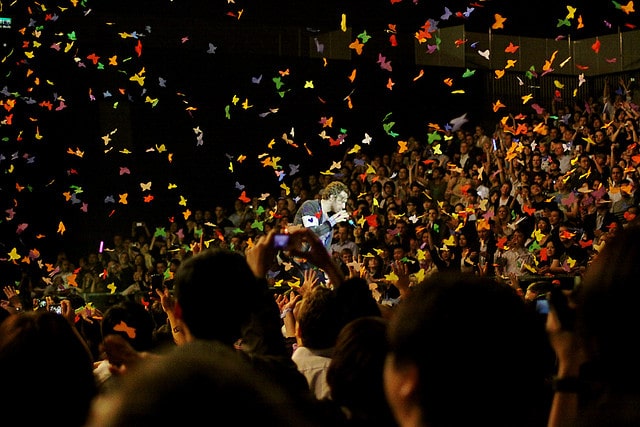 Coldplay premieres an interactive video for their new single 'Ink', that allows users to create their very own music video.
Viewers can decide what happens next in the plot of an animated traveller, who searches every corner of the world looking for his long lost love.
Fans make real-time changes when watching the video that alters what happens. There are up to 300 possible outcomes, so it will take you a while to get board.
The video was written, directed, and animated by Los Angeles based design studio Blind and digital media company Interlude, utilising their proprietary interactive video technology.
The interactive 'Ink' video is available via Coldplay's website.
The animated 'Ink' video coincides with the band's new concert film and live album Ghost Stories Live 2014.
Chris Martin said: "The 'Ghost Stories' show at Sony Studios was a very special moment for our band. The magic theatre built by our incredible crew with the 360 [degree] screens was literally a dream come true. And it was the first time anyone outside of our studio had heard the new songs. This film is basically our original vision for the 'Ghost Stories' album."
The physical copy of the new record includes a Blu-ray of music videos and various live performances. The live LP features recordings from various venues, including London's Royal Albert Hall, Sydney's Enmore Theatre, Le Casino De Paris in France, the Beacon Theatre in New York, E-Werk in Cologne and Royce Hall in Los Angeles.
Watch Coldplay's last music video 'True Love' here.