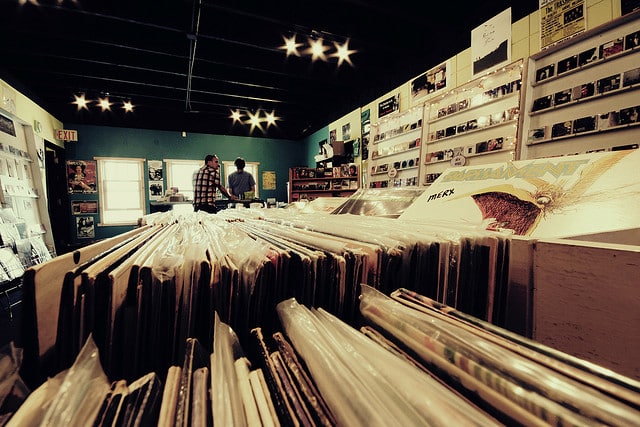 Hipsters rejoice, 2014 has been an exceptional year for vinyl, annual sales of vinyl albums have surpassed one million so far this year, the first time this has been achieved in eighteen years.
The upward trend has been relentless over the past few years, leaving even the biggest lovers of vinyl in disbelief at the revival of the format.
Considered obsolete in recent times, the volume of sales hasn't been matched since 1996, when sales of Oasis and Blur LPs drove purchases above the one million mark.
BPI (the trade body that represents record labels) reports that the Arctic Monkeys' AM, is the best selling vinyl album of the year. A spokesperson for the BPI also mentioned Brighton rockers Royal Blood and the annual Record Store Day event as helping to increase purchases.
However, there have also been some older artists driving up the numbers. David Bowie's Nothing Has Changed, Pink Floyd's The Endless River and Led Zeppelin's reissues of IV and Houses of the Holy, have all contributed to the bumper sales figures.
The Endless River sold 6,000 copies in its first week, making it the highest first-week sales of any vinyl LP since 1997.
Speaking to BBC Radio 5 live, Martin Talbot, managing director of the Official Charts Company said: "It's really remarkable. We're seeing it come back as a significant earner for the music industry as well.
"Only five years ago this business was worth around £3m a year. This year it's going to be worth £20m."
Here's a chart via Statista that shows how vinyl sales have skyrocketed in the States in the past few years. Vinyl sales still make up a small percentage of overall sales, but as CD sales plummeted over the past decade, it's nice to see people want to buy a physical copy as opposed to a digital download.