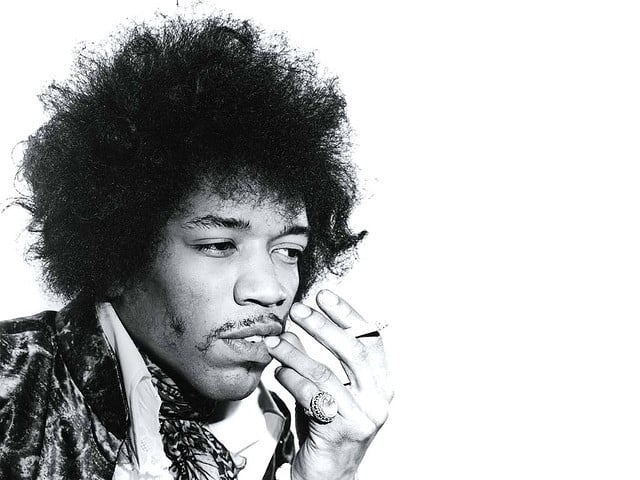 Jimi Hendrix's new documentary film Electric Church will be released on DVD next month. The movie debuted on Showtime earlier this month but is now getting a full DVD and Blu-ray release.
It will release on October 30th and the package presents an expended version of the Jimi Hendrix Experience's gig on July 4th 1970 at the Atlanta International Pop Festival. The version consists of a number of additional tracks that weren't shown on television, such as 'Red House, & 'Freedom'.
The film which is directed by John McDermott focuses on the Atlanta promoter Alex Cooley's efforts to organise the festival, as well as Hendrix's role as the event headliner.
The festival took place 10 weeks before Jimi Hendrix died and it was his largest headlining performance ever in the US with an estimated total of 300,000 flocking to see the Jimi Hendrix Experience.
The documentary also includes a number of different interviews from the likes of Paul McCartney, Steve Winwood, Kirk Hammett and ex-Allmann Brothers guitarist Derek Trucks.
The documentary also features people that have played with Hendrix as Bassist Billy Cox & drummer Mitch Mitchell from The Experience both appear in the new film.
Photo Credit: mirjoran