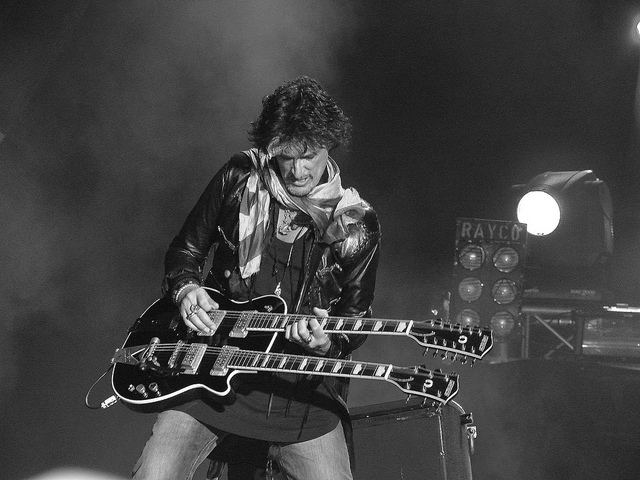 Joe Perry has confirmed his elusive solo project could be released in 2017.
The Aerosmith guitarist announced the record back in 2015, but details of it's content have been mixed.
At first Perry told fans it would be a mostly instrumental collection but he now says the record has "got all kinds of sounds".
Terry Reid, Iggy Pop and David Johanson all feature on the upcoming release. Speaking of Iggy Pop's contribution to the record, Perry told Rolling Stone, "Within a couple hours, he had finished [recording] everything, and that was really the turning point for the record".

He has now told the Musician's Ear that the new record "is in the can right now". He explained there's just a little more work to be done, "I just need to polish it up a bit more. I'm looking to release some of it in the new year".
He also spoke of his biggest musical influences, he told the music news website that Jeff Beck inspired him most, "He's so verbal with the way he plays. I could tell he had paid attention to a lot of vocalists, in the way he phrases his licks. It's based so much on melody".
When asked what gives a riff a real staying power, Perry said, "I think it's something that people can sort of sing along to. It depends on who it is, but for the average fan, who are really the people you're playing for, it's something that's memorable… One of the greatest examples is the original "Batman" theme song. It's just three notes, but if you hum that, everyone knows what it is".
He also said he has plenty of new riffs left to release, which is why he continues to make solo records.
Photo Credit: Mauge