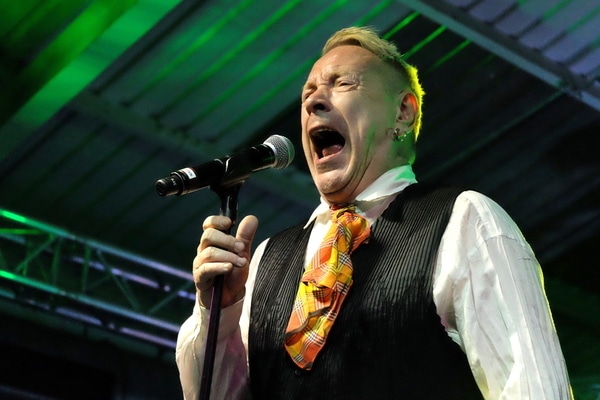 John Lydon, aka Johnny Rotten, has lost his legal battle with his former Sex Pistols bandmates.
Lydon refused to allow The Sex Pistols' music to be licensed for use in an upcoming TV series on the band. This prompted his old bandmates guitarist Steve Jones and drummer Paul Cook to sue Lydon.
Speaking in the UK's High Court on July 15th, Jones and Cook's lawyer, Edmund Cullen, quoted an agreement made by the band in 1998. Per this agreement, licensing decisions could be decide on a "majority rules basis."
On Monday, August 23rd, the High Court ruled in favour of Jones and Cook. The presiding judge, Sir Anthony Mann, came to the conclusion that Jones and Cook could invoke "majority voting rules" against Lydon.
"We welcome the court's ruling in this case," said Jones and Cook in a joint statement. "It brings clarity to our decision making and upholds the band members' agreement on collective decision making. It has not been a pleasant experience, but we believe it was necessary to allow us to move forward and hopefully work together in the future with better relations."
With The Sex Pistols' original bassist Glen Matlock and the estate of the late Sid Vicious both backing Jones and Cook, Lydon was outnumbered by four to one.
The legal row was sparked by an upcoming TV series from filmmaker Danny Boyle.
Inspired by Jones' 2018 memoir Lonely Boy: Tales from a Sex Pistol, the show, titled Pistol, will tell the story of the infamous band across six episodes.
Boyle called the arrival of the Pistols "the moment that British society and culture changed forever."
"Imagine breaking into the world of The Crown and Downton Abbey with your mates and screaming your songs and your fury at all they represent," Boyle said. "It is the detonation point for British street culture… where ordinary young people had the stage and vented their fury and their fashion… and everyone had to watch and listen…and everyone feared them or followed them."
Boyle explained that the show would centre on Jones, which may be the root of Lydon's upset.
"At its centre is a young charming illiterate kleptomaniac – a hero for the times – Steve Jones, who became in his own words, the 94th greatest guitarist of all time. This is how he got there."
Australian actor Toby Wallace, who earned raves for his performance in last year's Babyteeth, will play Jones. The cast also features Maisie Williams as punk icon Jordan, Anson Boon as Lydon, Louis Partridge as Vicious, Jacob Slater as Cook and Fabien Frankel as Matlock.