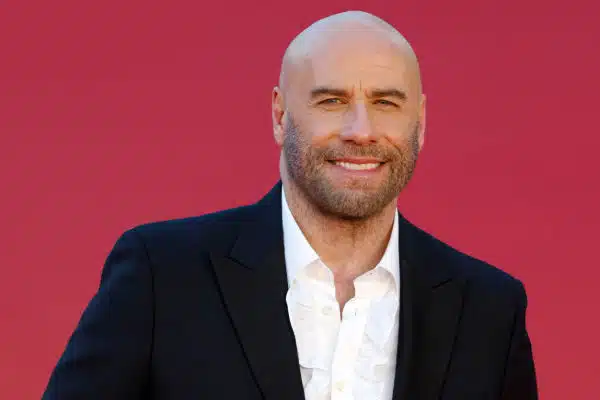 John Travolta paid an emotional tribute to his Grease co-star Olivia Newton-John at the Oscars over the weekend.
Olivia Newton-John who starred in the hit musical as Sandy alongside Travolta's Danny, passed away last August aged 73, surrounded by her family and friends at her Californian ranch. 
The actor was introducing the in-memoriam segment of the ceremony, where those from the industry who passed away in the last year are remembered.
"celebrate those we've lost"
While he did not mention her by name, John Travolta quoted from Olivia Newton-John's 1978 track 'Hopelessly Devoted To You'.
"In this industry, we have the rare luxury of getting to do what we love for a living", a visibly emotional John Travolta told the Dolby Theatre audience.
"And sometimes getting to do it with people we come to love. Since tonight is a celebration of the work and accomplishments in our community over this past year, it's only fitting then that we celebrate those we've lost".
"Through their immeasurable contributions, each of them left an individual and indelible mark that shared and informed us. They touched our hearts, they made us smile and became dear friends who we will always remain hopelessly devoted to", Travolta added.
Check this out below.
I got very teary watching John Travolta referring to Olivia at the Oscars.

Lovely to hear how everyone responded when he did that 💔pic.twitter.com/u3MhTdYFYc

— JON DEE (JonDee.com) (@JonDeeOz) March 13, 2023
Back in August, Travolta also paid an emotional tribute to Newton-John following her passing via Instagram.
Calling her impact "incredible", Travolta stated that Newton-John "made our lives so much better".
"I love you so much. We will see you down the road and we will all be together again", Travolta wrote. "Yours from the first moment I saw you and forever!". 
On the Oscars night itself, it proved to be disappointment for Irish Oscars hope The Banshees of Inisherin who missed out on an accolade.
The big winners on the night were 'Everything Everywhere All At Once', and 'All Quiet On The Western Front'. More on this here.