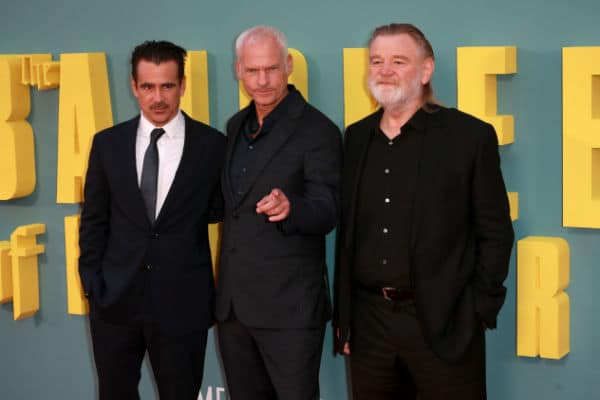 It was ultimately a disappointing night at the Oscar's for Irish hope The Banshees of Inisherin, as they missed out on winning an Academy Award, despite many nominations.
The film was nominated for nine awards in total, with actors Colin Farrell, Brendan Gleeson, Kerry Condon and Barry Keoghan all nominated for Best Actor/Actress and Supporting Actor/Actress awards, with director McDonagh also receiving a nod for Original Screenplay and Best Director.
However, the film missed out on all awards, with Everything, Everywhere All At Once and All Quiet On The Western Front the big winners on the night.
"gets my vote"
However despite the obvious disappointment, Martin McDonagh was full of praise for the cast.
Praising Colin Farrell for his performance in the film, McDonagh said, "He's so open to being broken, he's so sensitive, and he's so nuanced, both heart-breaking and funny all at the same time".
"His change from the first scene to the end is momentous so I'm not sure if I've seen that on screen before. He gets my vote", he added.
McDonagh also praised Banshees of Inisherin co stars Barry Keoghan and Kerry Condon.
"(Barry Keoghan) is incredible", McDonagh said. "I kind of studied his work, even though he's quite young, for seven or eight years. He's been doing brilliant, idiosyncratic things. I'm so glad his brilliant work in this has been recognised".
"Kerry (Condon) and I go back 22 years, even though she's still very young. She was brilliant in a play of mine that…so I've always known how good she is, but I'm so glad that the whole world is getting to see that now". 
The Banshees of Inisherin won four BAFTA Awards last month, with Keoghan and Condon winning awards for Best Supporting Actor and Support Actress respectively, with McDonagh winning Best Original Screenplay.
More on this from Nova here.