This Monday is Ian Curtis', front man of Joy Division, 40th anniversary but happier 40th anniversary news is the fact that Joy Division will be re-releasing a 40th edition of 'Closer,' on 17th July 2020 and will be available on Crystal Clear Vinyl.
Also, same day, singles 'Transmission,' 'Atmosphere' and 'Love Will Tear Us Apart' will be reissued with remastered audio. Since the demise of Factory records, these singles have never been repressed or reissued before and are cut on 180g vinyl, featuring the original artwork.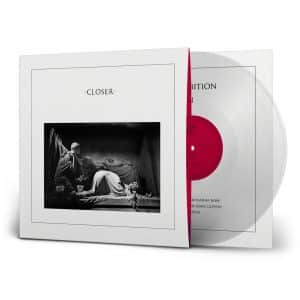 Even with only 2 albums to their name before Ian Curtis cut his life short, the band were hugely influential in the sound of what followed in their wake.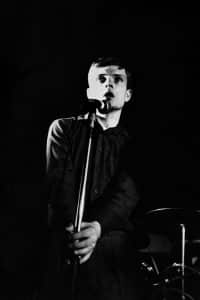 Ian Curtis (guitar/vocals), Bernard Sumner (keyboard), Peter Hook (bass), and Stephen Morris (drums) released their debut, 'Unknown Pleasures,' in 1979. By the end of the year, the album's atmospheric sound had won over fans and critics with tracks like 'She's Lost Control,' and 'Day Of The Lords.'
'Closer,' the group's second album, arrived the following year and its dark and melancholy tones continued to earn rave reviews for songs like 'Isolation' and 'Heart and Soul.'
The compilations 'Still' and 'Substance' fill in the missing pieces of the band's history with non-album singles 'Transmission' and 'Love Will Tear Us Apart,' unreleased studio tracks 'Something Must Break' and 'Ice Age,' and choice live recordings 'Disorder' and the only performance of 'Ceremony.'
TRACKLISTING
Transmission 12"
A: Transmission
B: Novelty
Love Will Tear Us Apart 12"
A: Love Will Tear Us Apart
B: These Days
Atmosphere 12"
A: Atmosphere
B: She's Lost Control
Closer LP
Side A
Atrocity Exhibition
Isolation
Passover
Colony
A Means To An End
Side B
Heart And Soul
Twenty Four Hours
The Eternal
Decades