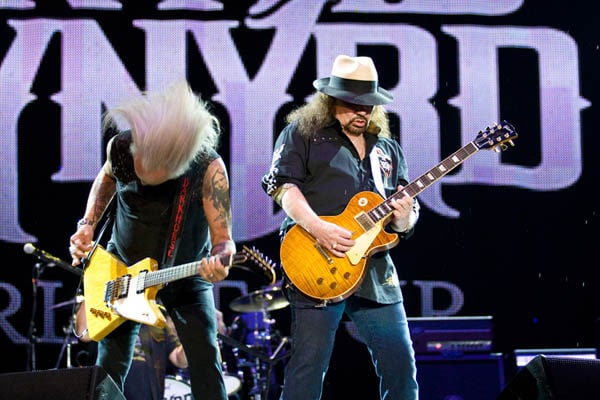 A judge has placed a permanent injunction on the production of a Lynyrd Skynyrd biopic film.
The film was set to tell the story of the band's 1977 plane crash, which killed two of their original members. 'Street Survivors: The True Story of the Lynyrd Skynyrd Plane Crash' was to be produced with the help of the band's ex drummer Artimus Pyle.
However, Pyle's involvement in the production was in violation of a previous 1988 agreement.  The agreement prohibits all band members from being involved in a project, without the participation of at least three band members from the pre-crash era.
Guitarist Gary Rossington joined the families of the two band members killed in the crash – Ronnie Van Zant and Steve Gaines – in suing Pyles for his participation in the production. Pyles was due to receive a reported 5% cut of the film's net profit. However it was argued that his involvement would violate the 1988 agreement.
In a statement on the verdict, US District Judge Robert Sweet said "Cleopatra is prohibited from making its movie about Lynyrd Skynyrd when its partner [Pyle] substantively contributes to the project in a way that, in the past, he willingly bargained away the very right to do just that; in any other circumstance, Cleopatra would be as 'free as a bird' to make and distribute its work." 
"Cleopatra is free to make a movie about Lynyrd Skynyrd and/or about the plane crash. What Cleopatra is not free to do, however, is to make such a movie in concert and participation with Pyle in violation of the restrictions imposed on him by the Consent Order."
Photo Cred: Focka