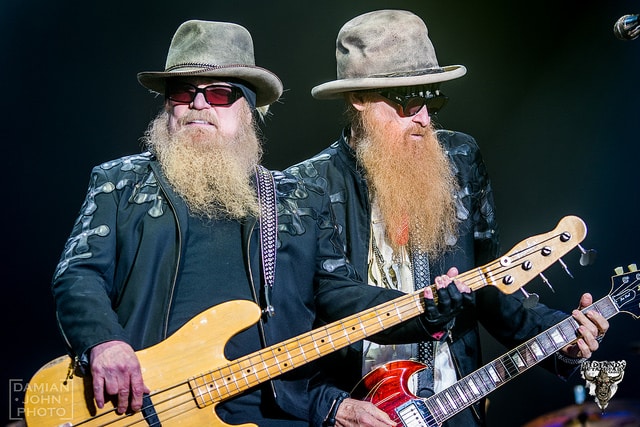 ZZ Top has issued a statement in support of their hometown Houston, in the aftermath of the destruction caused by Hurricane Harvey. The band formed in the Texas city nearly 50 years ago and still use it as their base today.
The statement read "Houston has played host to ZZ Top as our home base since we first banded together more than four decades ago, making us especially concerned with the plight of so many of our fellow Texans in the wake of the flooding caused by Hurricane Harvey."
"We are encouraged by the city's and state's recovery efforts from this tragic event and stand alongside our neighbours."
"Long ago, we recorded a song called 'Heaven, Hell or Houston.' We're confident that, in the near future, the first word will describe the title's third word and the middle will soon be overcome."
A statement from ZZ Top regarding the Texas floods. pic.twitter.com/DdkwNFNFRs

— ZZ Top (@ZZTop) August 28, 2017
Storm Harvey has killed at least 10 people. The storm has now been downgraded to a Category 3 storm from Category 4, with a lot more rainfall expected over the next week. The Hurricane has already seen enough rain to be able to fill Utah's Great Salt Lake twice, according to the Washington Post.
Photo Cred: Damian John