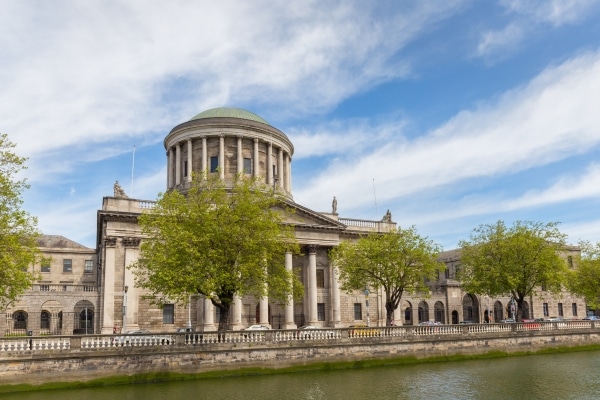 Would you like to listen to the article instead of reading it?
A judge has slammed RTÉ for it's "elitism", "god-like personalities", and "freeloaders" while defendants were "crippled with the cost of living" in presiding over TV Licence prosecutions
Dublin District Court had 159 prosecutions before Judge Anthony Halpin who set about the abjectly run organisation, amid the ongoing controversy over extra payments.
He said, it would be remiss of him not to make reference to the recent revelations and exposures about those who are the recipients of the licence fee.
He said he was "disgusted and appalled" by the revelations.
"The revelations have rocked the very foundations of the national public broadcaster and have sent, not ripples, but seismic shock waves throughout the organisation".
Quoting Shakespeare's Hamlet, "there is something rotten in the State of Denmark", to which he said could apply to the "shenanigans and mischievous activities that have gone on in RTÉ over the past number of years of which we knew nothing".
"I am appalled and disgusted that such clandestine, secretive and dubious goings-on would be the order of the day in respect of arrangements between RTÉ and the god-like personalities who seem to be above scrutiny."
Judge Halpin referred to what he described as "elitism and exclusivity shown and demonstrated by the RTÉ "ruling class".
He said it was "an anathema to the fundamental principles which underpin the freedom of the press and the trust engendered thereby of an independent, professional, honest and responsible National Broadcasting Service which is the backbone to any democracy."
He continued his criticism saying recent revelations have wounded RTÉ's professional standing as a broadcaster once held in the highest of esteem.
He said it saddened him that those before the Court, "who are crippled with the cost of living, have to swallow this unpalatable pill of the licence fee when they see that such a source of income is squandered and abused."
"But the law is the law, and the law provides that you must have a licence if you have a TV, he said, adding: "I will afford more time to those who need it, and An Post may enter into an arrangement with you to pay by debit mandate or collect stamps so as to help with the expense of the license fee.
Concluding he said: "Those who intend to do this, I will leave without a conviction, and those who do not turn up, I have no choice but to convict, but I will keep the fine to a minimum."
Judge Halpin has limited all the fines to €150 plus an order for €100 toward prosecution costs and gave them three months to pay.
An offender can be fined up to €1,000 or €2,000 for subsequent offences.