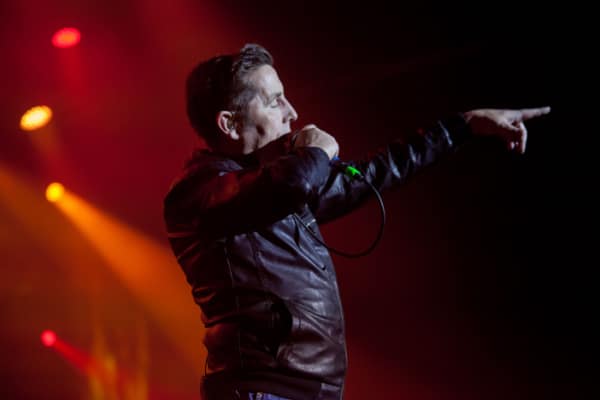 While admitting that she is still "very numb" following his death, Keira Dignam is determined to carry on her late father's legacy.
Keira's much loved father and Aslan frontman Christy Dignam, passed away last month following a long battle with a rare blood condition Amyloidosis, which he was diagnosed with in 2013.
The singer was placed in palliative care back in March, spending the last few months in the care of his family in their home in Finglas.
Paying tribute to a "special type of people", Keira Dignam said that the dedication shown by carers at her father's side "makes you believe in angels".
Keira also revealed that her father was initially admitted to hospital a year ago.
"shared my dad my whole life"
Following her father's death, Keira Dignam revealed that she was set on a private funeral for him, however, she later changed her mind when she realised that the singer's fans also needed to pay their respects and share their grief.
"I've always shared my dad my whole life with the public and I didn't always like that", she said.
She continued, "I just felt that in the lead-up to his death… I wanted that [the funeral] to be a private thing… I wanted it to be for us, I didn't want to share that day".
"[But] when I was speaking to the undertaker who helped us, and he was saying, 'Kiera, you have no idea what's going on outside this house. People need something. People want something".
"I slept on it. I rang him back and I said, 'You know what, you're right".
"deserved to be celebrated"
Keira Dignam explained how she changed her mind, realising that her father deserved to be celebrated, adding that he had "no idea" that he had such a profound impact on people's lives.
"I think it was probably a little bit selfish of me to want to have that day just for us because he did belong to everybody else as well in a way – that aspect of him, the 'Christy' aspect of him", Keira stated.
"He was 'Dad' to me, and Christopher to my mam, and 'Grandad', but I think it was important to give people that – to let people grieve and let fans be together".
The singer added, "And in the long run, I actually would have regretted missing that because it was amazing, and it was amazing support for us".
"He deserved to be celebrated. He had enough battles through his life and the biggest battle he had was in the last ten years".
The Dignam Legacy Alive And Well
Elsewhere, Keira also spoke about her plans to refocus on her own career.
She was due to perform a headline show at iconic music venue, Whelans. However, plans were cut short due to Christy's health issues.
But now, the Dignam legacy is very much alive and kicking thanks to Keira, who will now perform at Opium Live on December 27.
"Any Aslan fans will know that this is a significant date – that was always the Vicar St date, or the Point", she said. "It's something that I thought would be nice for my family".
"Like my Dad said in his last interview, he wanted his legacy to live on through me…. now, I'm not trying by any means to fill his shoes – I have my own shoes", Keira added. "I'm not trying to be Christy Dignam. There is only one Christy Dignam and nobody can replace him".
Tributes were paid to Christy Dignam, including Irish singer Imelda May. More here.