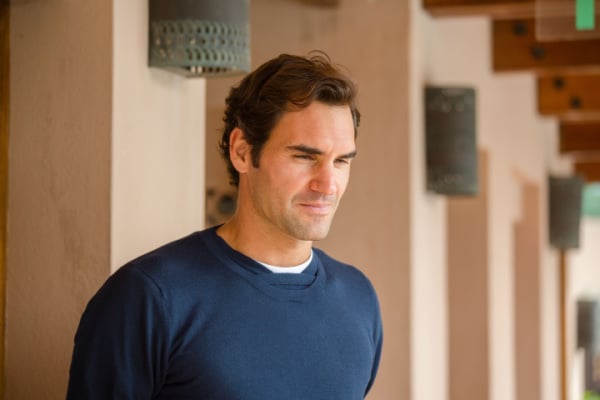 Would you like to listen to the article instead of reading it?
Tennis legend Roger Federer was spotted among the crowd of famous faces in attendance at Bruce Springsteen's BST Show in London.
The 20 time Grand Slam champion was spotted at the Hyde Park event, among a crew of famous faces including singers Peter Gabriel, and Billy Joel.
Whilst on stage, Bruce Springsteen treated fans to a three hour set, marking his debut at the British Summer Time festival.
This show also marked Federer's second recent high profile event attendance, having also watched his former rival Sir Andy Murray from the Royal Box at Wimbledon recently.
Federer announced his retirement from tennis last year.
BST
Along with Springsteen, the Hyde Park show also saw Billy Joel attend the concert ahead his live set at the show today, with Lana Del Ray closing out the festival on Sunday.
Ahead of her performance, Lana Del Rey will take to the stage at Dublin's 3Arena tonight (July 7).
This show is part of three surprise shows announced Del Rey as part of her European Tour, including shows at Amsterdam and Paris.
"I love Europe and after playing Glastonbury, have decided to play a few more shows in various countries around my Hyde Park Show in London on July 9th", the singer said.
She also added, "Today I am announcing shows in Amsterdam on July 4th, Dublin on July 7th and Paris on July 10th. I look forward to seeing you all". There is also more on this from Nova here.
Elsewhere, Bruce Springsteen was also voted Greatest American Act Of All Time by the listeners of Radio Nova.
More on this here.