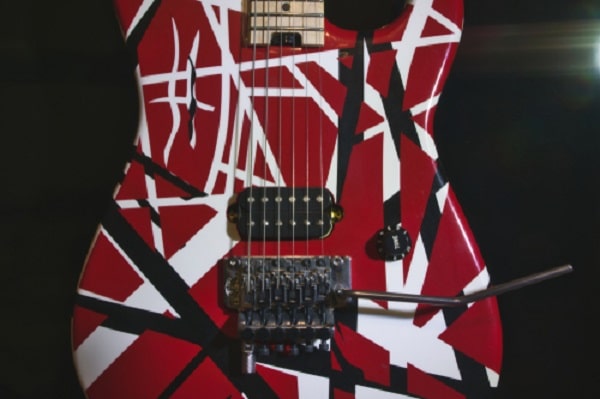 An alternate version of Hot for Teacher is among the Van Halen treasures locked up in their record label's vault. Brian Kehew says the unreleased track features different lyrics and Eddie Van Halen duelling with himself on bass and guitar.
Irving Azoff stated that Alex and Wolfgang would go through the vaults at 5150 Studios, to look for unreleased songs.
This unheard version of the hit 1984 single was found 15 years ago by engineer Brian Kehew. Brian is an independent contractor who was asked to sift through the Warner Bros. archive. He was tasked to search for material for potential expanded reissues of Van Halen's studio albums.
"'Hot for Teacher,' there's different lyrics all the way through it," he explains in the Sunset Sound Recorders video interview. Kehew also says how David Lee Roth's original vocal had different words.
"That is a strange one, because Eddie plays bass on that one. And on the intro, which is that great guitar part, he actually doubled it on the bass. But probably, they couldn't quite play it live, so they didn't keep it on the record. But they did keep [the rest of] Ed's bass track on the actual record."
These unreleased tracks date back to 1977, Van Halen's earliest days at Sunset Sound, 1977 up until the 1984 recording. In addition to these tracks, there are also first-generation versions of long bootleg demos. Bring on the Girls and Voodoo Queen are there, tracks that later morphed into Beautiful Girls and Mean Street, respectively.
"Given that we have this great stuff in store, all the tapes at 5150 that people have seen – who knows what's on there – but I'll be willing to pay for it, whatever they can put out that's good," Kehew says.
When talking about the tracks, Kehew says whatever they can put out that's good, he'll be willing to pay for it.
"It's not tons and tons, but there is absolutely top quality – not just outtakes or rehash – but great stuff which shows how good they were."
Kehew on why these tracks have not released already
Kehew says the timing was never right as to why the material uncovered over a decade ago has yet to be released. With Sammy Hagar in Van Halen at the time, it would have been bad timing to promote anything with Dave.
"When Dave got back in the band, 'Now we need a new album, now we need a new live record,' and it was not a time to promote the past and the old stuff. I think down the road somewhere, it will be time."