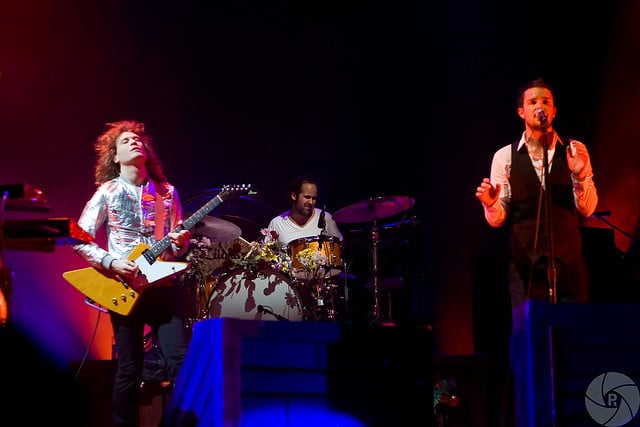 The Killers recently paid tribute to an Irish viral sensation who sang one of the band's songs at a wake. An Irishman by the name of Brian O'Sullivan recently performed 'Mr.Brightside' at his friends' wake.
At Falveys Bar down in Kilorgin, Kerry last week, friends and family got together for the wake of local man Ger Foley. He was a popular figure in the area and went by the name of Ger 'Farmer' Foley.
One of his closest friends Brian O'Sullivan got up on top of the bar to pay tribute to him. O'Sullivan said to those in Flaveys Bar "He [Ger] will never be replaced, but we will remember him forever in our lives," adding that "I've been doing this song for a few years and I haven't done it in a couple of years…I think the most appropriate song you could ever get for this man is 'Mr Brightside'."
The original video of his performance has since clocked up 1.2 million views after it was posted online. O'Sullivan has now received attention from The Killers themselves. On The Killers official twitter account they tweeted out "Brian O'Sullivan, if Brandon ever needs a fill-in, we're calling you! May we all have friends like this #farmersrule", with a link to the video. You can check it out his performance down below.
Brian O'Sullivan, if Brandon ever needs a fill-in, we're calling you! May we all have friends like this #farmersrule https://t.co/mENU0pGfHr

— The Killers (@thekillers) March 27, 2016
Photo Credit: Phil Romans