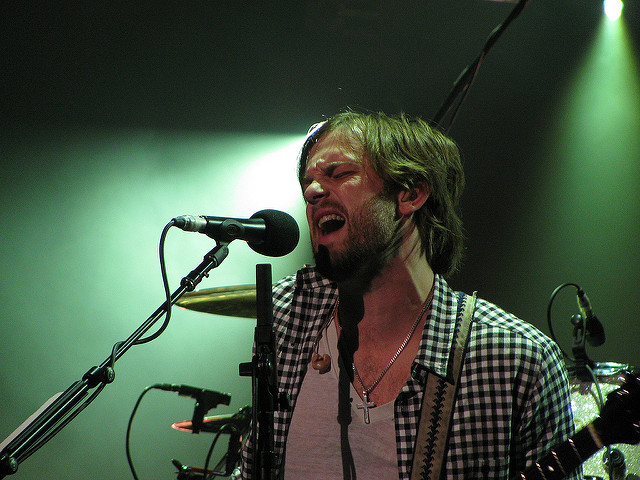 Kings of Leon have admitted that during the height of their success, "we became business partners".
In an interview with NME, Caleb Followill said "After a while, it's not 'I'm going to do an interview with my brother', it's 'I'm going to do an interview with the drummer'. When you get together, it's never 'We are the band'. We lost that." The singer continued "There were a lot of moments when we weren't talking. It was 'Man, we've become business partners.We haven't maintained our friendship and our brotherhood, everything that we are."
The band, who will release their new album next month, have said that the new release is the first album where they have worked as a fully functioning band. Talking about the band's relationship before, bassist Jared Followill said "We'd only see each other for the hour-and-a-half before a show. We went too far in the other direction. If you're going to be friends and family, you can't really be a band, or we can't be this band."
Caleb added that the band have been fixing the relationship within the band since working on 2013's 'Mechanical Bull', "We were definitely going for it and trying really hard, but we got into a comfort zone. We've tried to peel that away on this album, by not using the same producer and doing it in our studio. We were really challenging ourselves, doing things where we were scratching our heads going 'Holy shit, is this right? Is this wrong?'"
The bands new album 'Walls' is due out on 14th October.
Photo Cred: ceedub13