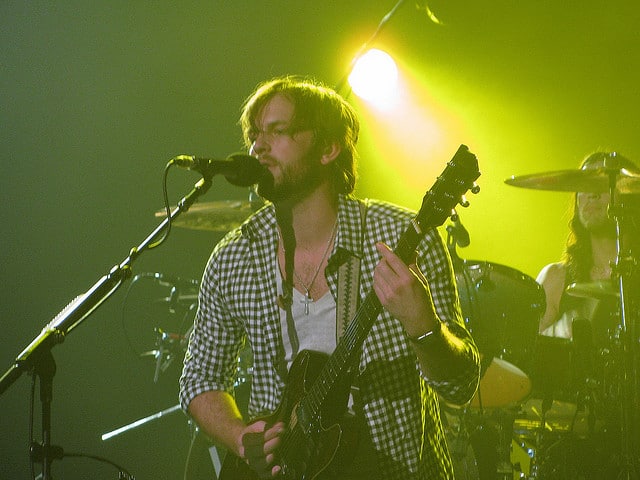 Kings Of Leon's drummer Nathan Followill is teasing fans that a new record is 'coming soon'.
Followill made the announcement on twitter, following the band's completion of their world tour for 2013's Mechanical Bull.
Mechanical Bull was the group's sixth studio album and went to number 1 on the Irish album chart.
The drummer tweeted that he was upset to leave Brazil and thanked all the fans for the "amazing memories".
So sad to leave Brazil. Hell of a way to end this record cycle. So many amazing memories. Best fans in the world, record 7 coming soon.

— nathan followill (@doctorfollowill) November 9, 2014
Nathan has had quite a dramatic year so far. During the Kings Of Leon tour in North America, he was injured in a tour bus accident, when a pedestrian apparently jumped in front of the tour bus, causing the driver to screech to a halt, sending all the bus passengers flying.
He was hospitalised with broken ribs and the band had to postpone several of their scheduled concerts in New York.
During the summer, frontman Caleb Followill told Billboard that "we're always working on music."
The singer said: "The other day we had a rehearsal and we ended up going in there and just writing music and we didn't rehearse at all. But that's kind of how we do it — if you put us in a room together with our instruments it's hard for us to dwell on the past and play something we've played a million times.We would much rather create, so I think that what we have so far is really fun stuff."
Nathan added that the new tracks are "being received well. We're super excited to play the new songs every night, and it's fun to watch the crowd reaction and see which ones they know all the words to and the ones they don't know anything about."
We look forward to another Kings Of Leon record in the near future.