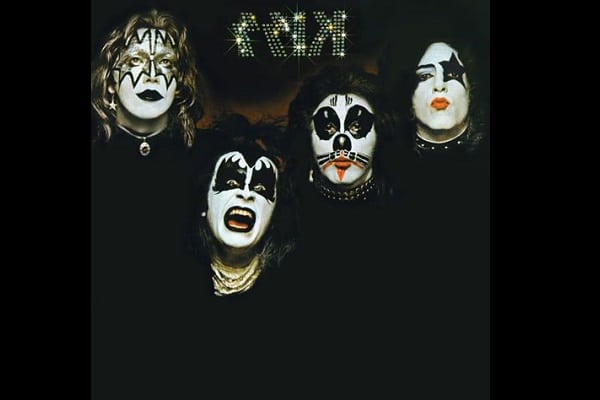 Veteran rock group, KISS is celebrating another milestone this weekend following a slow start to KISSdom for the Strutter non-runners. Releasing the self-titled debut album on February 18th, 1974, New York rockers Paul Stanley and Gene Simmons bombarded ears with rambunctious rock.
When the pair – backed by lead guitarist Ace Frehley and Peter Criss on drums – released KISS, it did not start well in the US. The fully loaded album comprised of six classic tracks, Strutter, Nothin' to Lose, Firehouse, Cold Gin, Deuce, and the album closer, Black Diamond. However, the group would land 86 places behind Billboard leader, Paul McCartney's Wings master collection, Band on The Run.
Looking toward the longevity of these aforementioned hits, one would wonder just how KISS did not climb US charts higher. Speaking to Loudwire, 'Starchild' Stanley said "it struck me almost immediately that the recording didn't sound at all like us live.
"What was put down on tape was such a timid fraction of what we were in concert. I didn't understand it because bands who were our contemporaries had much better sounding albums. But we did manage to capture the [urine], and vinegar, and the determination, and devil-may-care attitude that was behind it. And I think the album still sounds contemporary. It sounds a lot like a lot of other bands who have probably cut their teeth on it."
Albeit a solid track-listing, KISS' debut into the rock world was met with a ruthless critique; only fuelling their determination to prove worthiness. "I'm going to quote you the critics," crypto fan Gene Simmons told VH1. "Rolling Stone reviews Led Zeppelin, and this is a quote, 'the Limp Blimp.' This is from a guy that never got laid in school, clearly has too many pimples on his face to count, and continues to live in his mother's basement. Sour human beings who've accomplished nothing and have been nobody and their only chance to be anybody is to just whack it. If you've got a point to say, show me what you've got. Otherwise, shut the f*** up."
With fellow New York bands gaining plaudits for their music, Stanley felt aggrieved while claiming KISS "killed them all." The Starchild believes "learning their craft" held the group back from being considered "the darlings of the New York scene."
"Those bands spent more time at Max's Kansas City or at clubs than they did learning their craft. The reason we weren't considered hip or cool was because we didn't hang out. We were, God forbid, practicing. We were rehearsing. Most of those other bands, their music became the soundtrack to a fashion show. We weren't about that. We were about rock and roll. So, we never really wanted to be a part of the New York scene and we were never embraced by it because we had ambitions. We had a work ethic. We took it seriously. That wasn't 'cool' back then."
The New York rockers may not have been part of the 'in' crowd, although KISS did earn a platinum record in April 1976 via Destroyer, creating a long-lasting dynasty.