Hot on the heels of releasing their latest single 'Wherever You Are', the return of Kodaline gathers pace with the news that they'll play three intimate Dublin shows this summer. The quartet will play the Olympia Theatre on May 27th, May 28th and June 1st.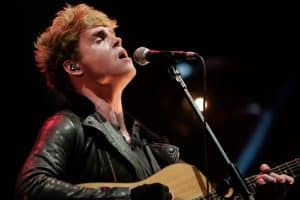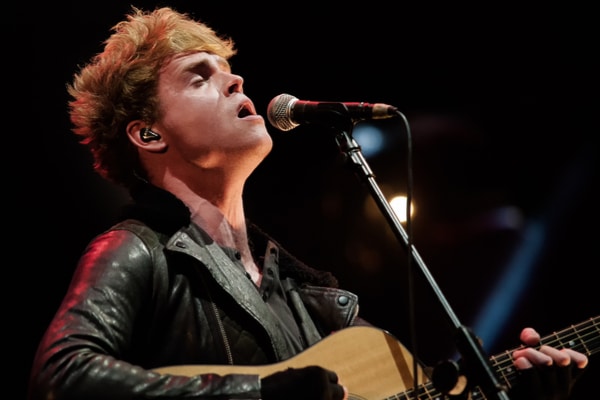 The 1600 capacity venue offers a rare opportunity for fans to witness Kodaline play a small-scale homecoming show – their previous Dublin gigs were two huge outdoor events at St. Anne's Park last year.
The band commented, "We are so excited to be heading back to the Olympia Theatre for a very intimate run of shows! This venue holds a very special place in our hearts and we want to make these nights one to remember! Can't wait to see you all there."
Fans who sign up to the pre-sale at https://kodaline.com/olympia before 5pm on Tuesday, February 18th will receive a code for first access to tickets which cost from €40.20 including booking and restoration fees.
The pre-sale window then opens at 10am on Wednesday, February 19th before tickets go on general sale from 10am on Friday, February 21st.
To coincide with the announcement, Kodaline have shared a new acoustic performance of 'Wherever You Are'. It finds the band crossing Newcastle's High Level Bridge as they strip the song back to a single acoustic guitar alongside tight vocal harmonies.
'Wherever You Are' is Kodaline's first release since their 2018 album 'Politics of Living'. The track, together with its heart-rending video, has quickly exceeded 8 million streams. A new chapter in the band's phenomenally successful career is underway.
After first breaking through in 2013 with their debut single 'High Hopes', Kodaline have scored three #1 albums in Ireland, two Top 5 albums in the UK and numerous strong chart placings all over the world.
In 2019, Kodaline played some of the biggest shows of their career. At home in Dublin they sold-out two huge outdoor shows at St. Anne's Park, while a ten-date UK tour culminated with a packed show at London's historic Roundhouse. Further afield, they hit festivals including Lollapalooza, Benicàssim and Open'er before becoming the first Irish band to headline the massive NH7 Weekender in Pune, India. Their extensive touring throughout Asia also included a headline set at Monsoon Music Festival in Vietnam plus dates in China, Japan, South Korea, the Philippines, Malaysia, Indonesia, Thailand, Taiwan and Singapore.
That reach suggests that Kodaline are perfectly placed to continue to be discovered by new fans all over the globe with their fourth album. After more than a billion streams at Spotify and almost 600 million views at YouTube, there's a lot more to come in the Kodaline story.
Kodaline will play The Olympia Theatre Tickets Go On Sale Friday 21st February At 10am
Official website
Spotify
Apple Music
YouTube
Facebook
Instagram
Twitter
For info contact Rory Murphy MCD [email protected]
Unless it is expressly stated above that this disclaimer does not apply, any commitment set out by us in this communication is not intended to be legally binding and shall not be legally binding on us (subject to contract) until such time as we have executed an agreement which is enforceable in accordance with its terms. The information contained in this email and in any attachments is confidential and/or privileged and is designed solely for the attention and use of the intended recipient(s). If you are not an intended recipient of this email,you must not use, disclose, copy, alter, distribute or retain this message or any part of it. If you have received this email in error, please notify us immediately and delete all copies of the email from your comput