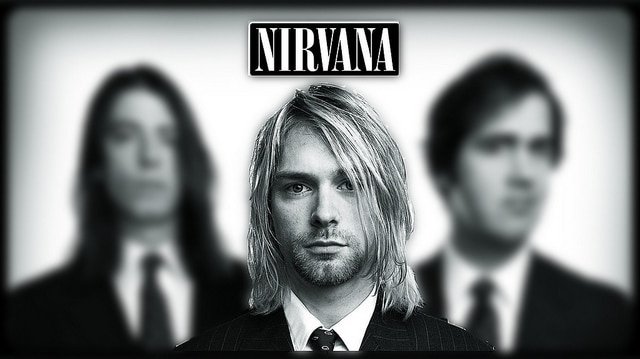 A cover of The Beatles' 'And I Love Her' by Kurt Cobain is set to release on vinyl. The cover appeared in the recent Cobain documentary Montage of Heck.
The vinyl will release in November and as The Vinyl Collective message board pointed out,you can pre-order 'And I Love Her' with a Kurt Cobain solo song 'Sappy' on 7 inch vinyl as well.
The official album for Montage of Heck album is due for release in November on the same day the film comes out on DVD. The vinyl 7″ is slated for release two weeks later, on November 20th.
The new "solo album" of sorts is yet untitled and features previously unheard material from Kurt Cobain. The material was compiled by the director of the documentary Brett Morgan who sifted through the extensive back catalogue of Cobain.
Speaking about the Kurt Cobain solo album Morgan said "Just to be clear, it's not a Nirvana album, it's just Kurt and you're going to hear him do things you never expected to come out of him".
Elaborating on this Morgan said "the album goes from thrash to ragtime and everything in between". As well as that it will also include "a sketch comedy routine".
Photo Credit: Juanky Pamies Alcubilla