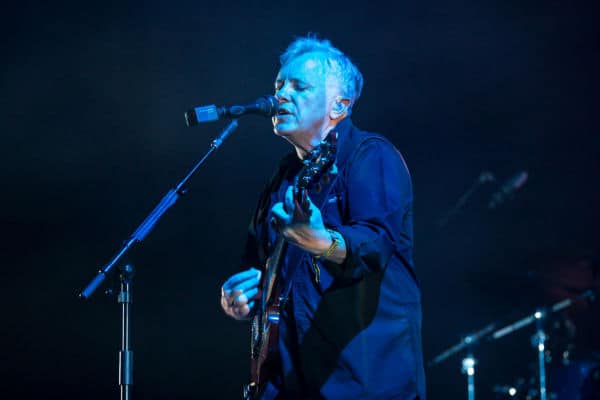 The 2023 Shortlist Gets Longer: More album releases to shortlist for this month.
Tori Amos' debut solo album Little Earthquakes from 1992 will be reissued tomorrow on two LPs. It was supposed to be last year for the 30th anniversary but, hey. Who's counting?
The Rolling Stones in Mono covers 1963 to '69. Back then most rock and pop recordings were mixed to mono, and stereo was often an afterthought with some pretty dodgy mixing ideas. You could end up with an entire drum kit in one ear, one guitar and a bass in the other and singers all over the place.
Quite often, mono versions were better in the '60s. Thing is, The Rolling Stones in Mono is vast: sixteen coloured vinyl albums equals 186 tracks. The cheapest I could find was £295 on Amazon. Still, as someone recently pointed out to me, a golfer would spend double that on a driver that he might not even be using five years from now. The Rolling Stones in Mono rolls out on the 20th.
New Order Re-release Album
New Order's 1985 album Low-Life also comes back with all the usual boxed set bells and whistles a week later on the 27th, the same day that the Elvis On Tour boxed set sets loose a total of 145 audio tracks, 91 of which were never released.
However, the re-release that will also stay on the shelves in this country for about a minute (if any of them even get as far as "the shelves" is the 45th anniversary celebration of Thin Lizzys legendary 1978 live album Live And Dangerous. More here.
Scott Guitar God Gorham was also the project's overseer, and the result is an 8CD super-deluxe edition fair groaning with those seven, newly re-mixed shows from London, Toronto and Philadelphia. Live and Dangerous goes live again on the 20th. Fifteen more sleeps.