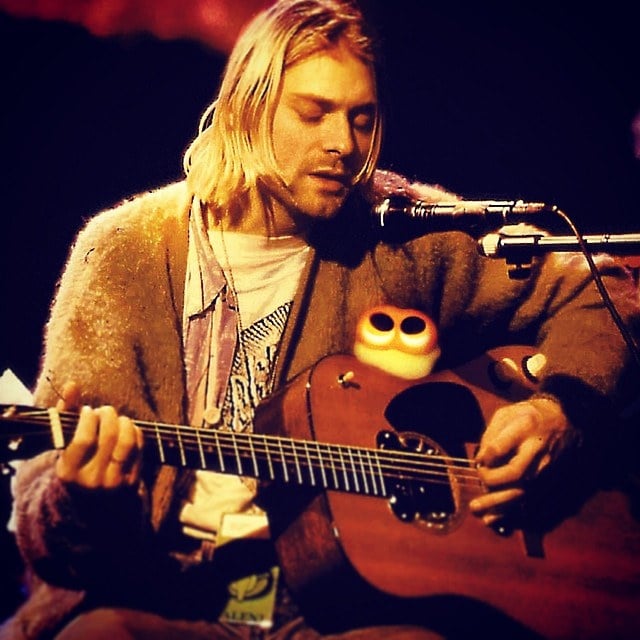 A new documentary about Nirvana's singer Kurt Cobain is set for release next year on HBO.
The movie is titled 'Montage of Heck', after the singer's recently unearthed mixtape, and has the approval and backing of the Cobain family.
The fully authorised piece has been in the works for years and is produced by Kurt's daughter Frances Bean.
The Nirvana frontman has been the subject of many films, including Gus Van Sant's 'Last Days' about the singer's final days before his suicide and a controversial 1988 Nick Broomfield documentary 'Kurt & Courtney'.
Director Brett Morgen explains that eight years of preparation have gone into the upcoming film. "I started work on this project eight years ago," he said in a press release. "Like most people, when I started, I figured there would be limited amounts of fresh material to unearth."
"However, once I stepped into Kurt's archive, I discovered over 200 hours of unreleased music and audio, a vast array of art projects (oil paintings, sculptures), countless hours of never-before-seen home movies, and over 4,000 pages of writings that together help paint an intimate portrait of an artist who rarely revealed himself to the media."
Morgen was previously nominated for an Academy Award 'Best Documentary'  in 2000 for 'On The Ropes'. In 2001, he directed a music mini-series 'Say It Loud: A Celebration of Black Music in America' and released a film about OJ Simpson for ESPN's impressive 30 for 30 series.