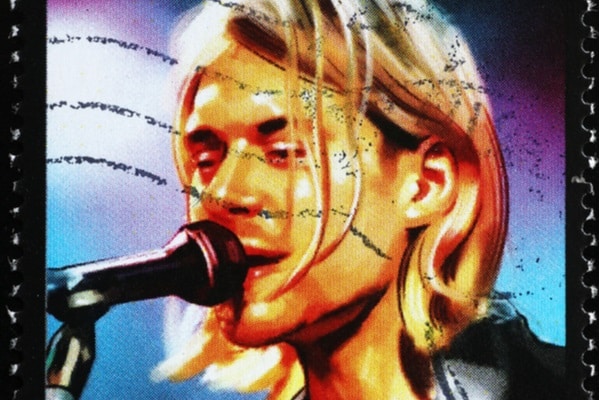 Would you like to listen to the article instead of reading it?
A few mementos once owned by the late Nirvana frontman Kurt Cobain, are to be sold at an upcoming auction this month.
Taking place at Kruse GWS Auction later this month, such mementos include still photographs, doodles, and even swimming goggles.
These artefacts are expected to sell for anything up from $200,000.
Earlier this Summer, a guitar which was once smashed on stage by Cobain was sold for $600,000 under the hammer. Find out more here.
This auction which is an online sale, is titled the Artifacts of Hollywood & Music, will also include custom made jewellery from the late Elvis Presley, which are also expected to sell for hundreds of thousands of dollars at this auction.
It takes place on August 26.
"some great activity"
The auction which will include 350 lots from singers, actors, as well as movie costumes.
On the upcoming auction, Brugette Kruse is excited about the sale of a famous guitar, once owned by Kurt Cobain.
"I think we are going to see some great activity on that guitar", Kruse said. "I would expect this one to probably fall in the couple of hundred thousand range conservatively".
On Elvis Presley's goodies, Kruse also added, "ElvisPresley.com … owned by a client of ours" would love to see this go to someone who could utilize it".
Other artefacts also include movie props such as sunglasses, which were worn by actor Jamie Fox in the 2006 blockbuster Dreamgirls. A ring and wristwatch that he wore for the film will also going under the hammer.
Elsewhere, cars which were used from the Fast and Furious franchise, and Thelma and Louise will also go up for sale.