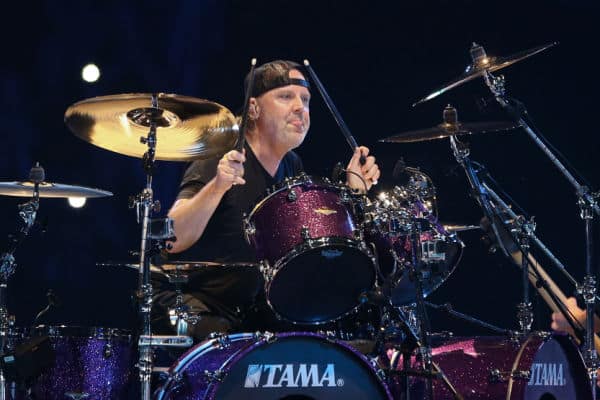 Would you like to listen to the article instead of reading it?
Metallica drummer Lars Ulrich feels that the Black Album hitmakers have about 10 years left as a touring band.
Ulrich made these comments while speaking about the band's touring future. He stated that it was important to call time before time catches up with you.
However, he did also reassure fans that the band have a least another decade to run yet.
When asked for more specifics on when that time could come, Ulrich said, "I would say if we stay healthy, hopefully we've got another decade. I mean, the second I'm done with you, I'm getting on the Peloton". 
"not something we've talked about"
When asked about whether or not age might affect the band's future plans, Ulrich replied, "It's not something we've talked a lot about, no. I think most of the energy and the resources go into trying to stay healthy, stay cohesive, stay functioning". 
Ulrich also explained in detail about his daily workouts and fitness regime, which help him prepare for the hectic touring schedules.
"As I get older, I spend more and more of my time on my daily workouts, on my cardio, on my strength training", he said. "I'm chained to my Peloton hours a day. It's all about trying to stay healthy: eating healthy, living healthy, whatever it is each of us need to bring to the table". 
Lars Ulrich did concede that the day may come when the band might not be able to rock out to 'Master of Puppets' or 'Battery' anymore.
"Obviously, there is a point where it's maybe not going to function anymore at some level, where we can't play Battery or Master of Puppets or songs like that", he admitted.
"I know there's some people in the comments section that think that point has already come — and I appreciate that. [Laughs] But the only thing I can say is that it hasn't happened yet, knock on wood. Hopefully it won't happen for a while". 
"none of them are playing Battery"
Elsewhere, while Lars Ulrich did praise the likes of Bruce Springsteen, and The Rolling Stones for their longevity as touring musicians, the drummer does feel that Metallica's live set carries more physical demands.
"Springsteen plays three-hour shows and just played 28 fucking songs on the opening night", he said. "He looks healthier and stronger than ever. But I appreciate what you're saying. None of them are playing Battery". 
Earlier this week, Ulrich's bandmate Kirk Hammett admitted that playing the same guitar solo for the band's tracks can be annoying.
Find out more here.