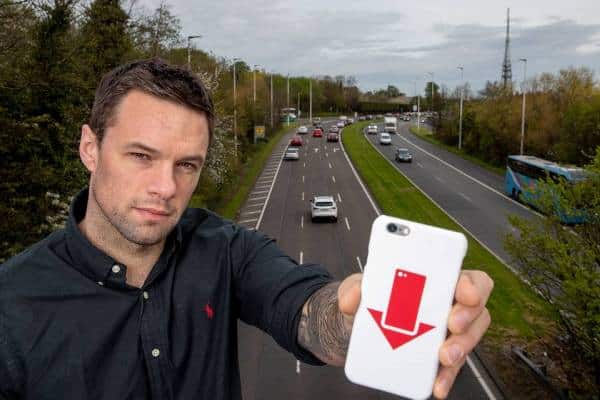 More than 12 million kilometres have been logged with Toyota's FaceItDown app in association with the Road Safety Authority.
It sets out to reward drivers for putting their phone face down when driving, allowing them to redeem rewards such as a free hot drink at Topaz ReStore or €50 off FBD Car Insurance.
In a bid to promote safer driving, Toyota Ireland and the RSA have launched the National FaceItDown Awareness Week (April 23rd – 27th).
Research shows that when using a hand-held mobile phone while driving, you're four times more likely to crash than someone who is not using a hand-held phone.
12,050,805 KMs have been driven using the app – which equates to driving 302 times around the Earth, pole to pole! The app has been downloaded over 42,000 times. 14,602 hot drinks have been redeemed – that's more than 3,454-liter drinks!
The user launches the Toyota FaceItDown app before setting off on a journey and simply puts their phone face down.
Points are earned for every kilometre driven without picking up the phone. If the user picks up the phone while driving, all the points accumulated will be lost.
Steve Tormey, Chief Executive of Toyota Ireland said: "Since launching our Built for a Better World brand platform it has been Toyota Ireland's mission to help make life better in Ireland.'
'We are extremely proud of what the Toyota FaceItDown app has achieved in drawing more attention to road safety and the dangers of distractions while driving. We are encouraging people to get on board with National FaceItDown Awareness Week from April 23rd and do just that, FaceItDown."