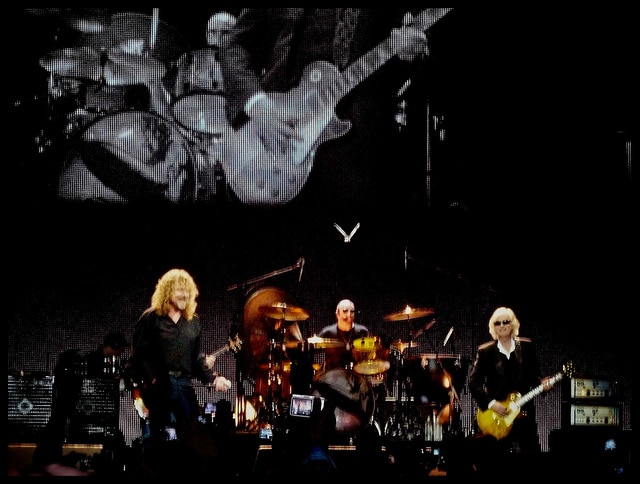 Led Zeppelin have released a new video showing the unboxing of their new CD box set. The video shows what's inside the new super deluxe edition re-release of In Through The Out Door.
The remastered album is due out later this month on July 31st and will include a companion disc featuring bonus material and previously unreleased material.  It will also include a rough mix of every track off the album such as 'The Hook' ('All My Love'), 'The Epic' ('Careouselambra') and 'Blot' ('I'm Gonna Crawl')
When the album released back in 1979 it was No.1 in both the Uk and US, selling 6 million copies in The States alone. The album is one of the three albums being reissued by the band. They will also be releasing Presence and the band's final album Coda later this year.
The companion disc will also include rough mixes of 'In The Evening' , 'Southbound Piano', 'Fool In The Rain' and 'Hot Dog'. You can watch the video revealing the super deluxe edition down below.
Photo Credit: Paul Hudson