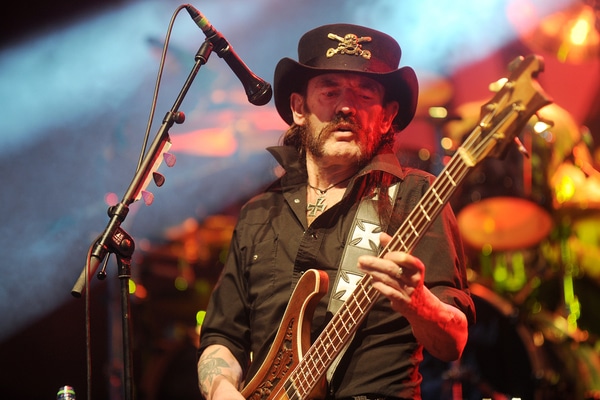 Godfather of metal, Ozzy Osbourne hails late, great shredder, Lemmy Kilmister as his own "rock god" in a touching tribute. The former Black Sabbath frontman shared his affection for the Motörhead singer in a new interview with Johnny Walker.
The hellraiser was asked about the artists who inspire him and openly expressed his admiration of the Ace Of Spades singer. The hard-living rock icons were very close friends, with Lemmy even co-writing a wide range of Ozzy's tracks during his solo career.
Speaking on BBC Radio 2, Ozzy revealed his "rock god is Lemmy Kilmister. Lemmy was a guy – he shot from the hip every time. 'That sucks,' or, 'I like that'. I'm good at starting lyrics, but I can't finish them. And he'd go – he'd write a bunch of lyrics for my songs – 'Mama, I'm Coming Home'.
"So, I'd give him a tape, and I had this book on World War II. I haven't read it and I told him, 'Tell me what you think. And I have a bunch of these lyrics – whenever you can…' I'm thinking, it's gonna be a week. And Lemmy says, 'Come back in about four hours.'
"So I got back, and he goes, 'What do you think about these?' And I go, 'Oh, great.' He then goes, 'What about these?' I go, 'Oh, you got two…? He goes, 'No, I got another one – three.' I go, 'You had written three sets of lyrics?!' He said, 'Yeah, and that book was crap!' I said, 'What book?' He says, 'The book you gave me'".
Ozzy was massively impressed with Lemmy's ability to speed-read and come up with some amazing lyrics to finish off Osbourne's songs. However, he may have been more impressed with his character, with Osbourne saying the Motörhead frontman would be mistaken for a "yob". "You look at people like Lemmy and you think, 'Oh, he's a yob [a rude, noisy, and aggressive young person].' But he was very well-educated."
Lemmy was born Ian Fraser Kilmister on December 24th, 1945 and sadly passed away from cancer on December 28th, 2015. Following a few years with Hawkwind, Lemmy formed Bastard, before changing the name to Motörhead to appear on Top of the Pops. The group had huge chart success between 1980 and '81, including the single Ace of Spades – which remained a crowd favourite throughout the band's career – and the UK #1 live album No Sleep 'til Hammersmith.
Kilmister was also immortalised in the 2019 biopic, Lemmy, which followed the Motörhead frontman from his early years growing up to his later years as a member of rock band Hawkwind before establishing Motörhead.