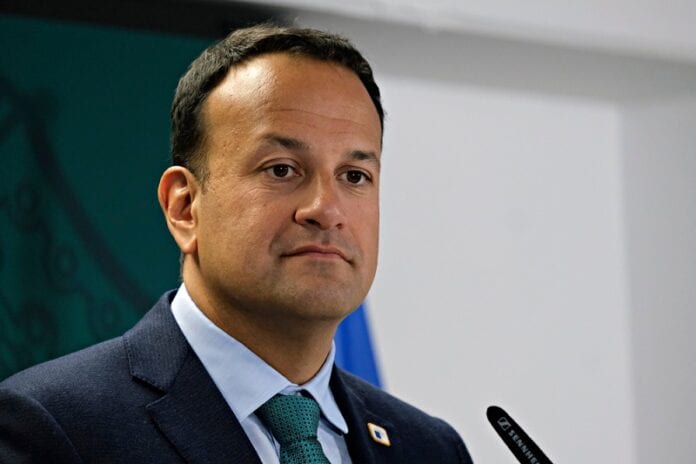 Both Leo Varadkar and Micheál Martin warned that caution will be used with the easing of restrictions at their respective Parliamentary party meetings last night.
The Tánaiste told his party members that non essential construction may not reopen in March if cases are around the 400 mark on a daily basis. He added that cases are falling but not enough to open up more sectors of the Irish economy.
He admitted that more information is needed for those in line for the vaccine and it will be released in due time.
Leo Varadkar also said that Ireland is expecting one million doses of Covid-19 vaccines in April, May and June. If the three million doses are delivered and administered, the country would be in line to meet its target of having all of the adult population vaccinated by September.
He also admitted that a two-island strategy would make sense but recognised that with five jurisdictions in Ireland and the UK, it is a tough policy to enact.
At the Fianna Fáil Parliamentary party meeting, Taoiseach Micheál Martin reiterated the point that the reopening of schools remains the Government's priority and that the reopening will be cautious.
The Government are keen to avoid the mistakes they made in December which saw cases and deaths rocket to record highs in December and January.
The Taoiseach said that Leaving Certificate students, junior and senior infants and fifth year students may be able to return to school on March 1st.
He did stress the point that due to the UK variant being the dominant strain, it makes easing of restrictions more complicated.
Most over 70s will be vaccinated by May and the easing of restrictions will be cautious as to help stop the spread of the virus and to ensure the vaccines work effectively.
According to sources, Cormac Devlin and Dara Calleary were proposing that priority access to the vaccine be given to other cohorts such as family carers, patients on dialysis and those with cancer.
Other members criticised communications from the HSE and the Department of Health and urged Stephen Donnelly to make improvements.
Mr Donnelly told the meeting he expected 80,000 vaccinations to be administered this week, and he had asked the National Immunisation Advisory Committee (NIAC) to consider the vaccination sequence for certain groups, including high risk kidney-dialysis patients, people under 65 and those with underlying conditions.
Various members of Fianna Fáil also criticised the handling of the mother and baby homes report. TD Niamh Smyth called Minister for Children, Equality, Disability, Integration and Youth Roderic O'Gorman's performance and answers on the issue inadequate.
She also called for the lifespan of the commission to be extended and she believes that the deleted testimonies can be recovered.
The caution surrounding the easing of restrictions from Leo Varadkar and Micheál Martin is to be expected. Deputy CMO, Ronan Glynn has said no large gatherings can take place for at least six months. You can read Radio Nova's report on it here.
According to latest figures released by the HSE, a total of 182,193 first dose of the vaccine have been administered while 98,388 have received their second dose.