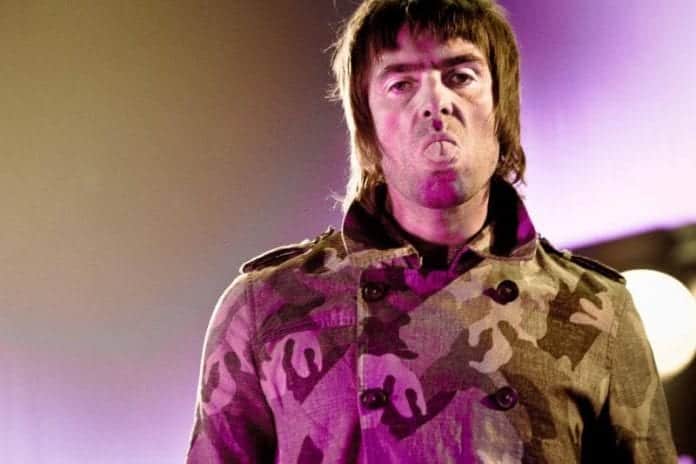 Former Britpop frontman, Liam Gallagher will play Oasis songs at his new solo shows. He has reportedly said he wants to "give the fans something they are not getting from Noel."
Liam Gallagher is set to perform his solo shows ahead of the release of his new album. Gallagher announced in August that he is set to release a solo album via major label Warner Bros this year, saying that he will "probably fuck off forever" if the record fails.
He has already been confirmed to perform at Benicassim this summer; the 4 day music festival taking place in Benicassim on the east coast of Spain between Valencia and Barcelona.  He will also play Belgrade's EXIT Festival in July.
Former Verve frontman Richard Ashcroft has been helping Liam rehearse and put a band together. The pair are on the bill at Norway's Bergenfest.
It's expected that Gallagher will play material from his forthcoming solo album for his string of summer dates. No release date for his new album has been confirmed yet.
A source reportedly told Radio X that he is also rehearsing tracks from 'Be Here Now' and is planning on playing a number of songs from the 1997 album along with rare B-side tracks.
'Be Here now' celebrates its 20th Anniversary this year. It was the third studio album for English rock band Oasis, released on 21 August 1997. Oasis had achieved worldwide success with their 1994 debut album 'Definitely Maybe' and 1995 follow up '(What's the Story) Morning Glory?'. On the first day of release, 'Be Here Now' sold over 424,000 copies, becoming the fastest-selling album in British chart history.
Picture Credit : Ben Houdijk