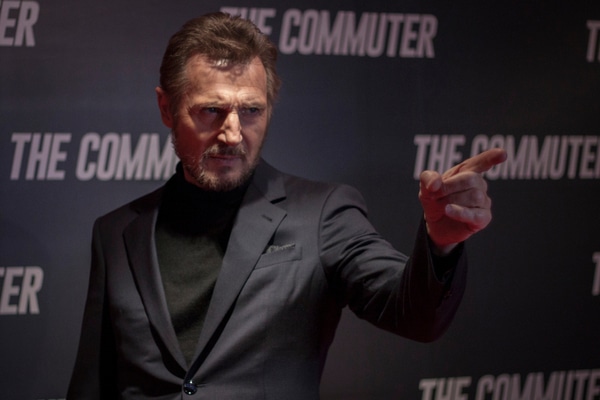 Liam Neeson is coming home to Ireland to star in a thriller set in the country as a retired hitman.
This film will see the Taken star reunite with The Marksman director Robert Lorenz.
According to Deadline, the film is  "Set in a remote Irish village, Neeson will play a newly retired assassin who finds himself drawn into a lethal game of cat and mouse with a trio of vengeful terrorists". 
This thriller will also see Liam Neeson star opposite his friend Ciaran Hinds. Hinds and Neeson worked together on John Boorman's Excalibur (1981) and the 2016 thriller Silence, directed by Martin Scorsese.
Filming for this thriller is to start in March 2022.
Neeson to work with Catherine Corless
Speaking on Ryan Tubridy's The Late Late Show last week, Liam Neeson also revealed he is working with historian Catherine Corless on a film about the Tuam babies scandal.
Neeson said, "Hopefully, maybe in a year's time, we will start production on this to tell the story to the world".
Liam Neeson had also previously hinted that he was to retire from Action films in the near future.
"I'm 68 and a half. 69 this year. There's a couple more I'm going to do this year, hopefully, COVID allowing us. There's a couple in the pipeline and, then I think that will probably be it", he had said back in January.
He also joked, "Well, unless I'm on a Zimmer frame or something". 
He also said in a separate interview that he was done with superhero films.
"I have no desire to go into the gym for three hours every day to pump myself up to squeeze into a Velcro suit with a cape", he said. 
Neeson also discussed a recent film he had been working on at the time.
"I've just finished (shooting) in Australia and I had a fight scene with a kid – lovely, sweet actor called Taylor". And halfway through the fight I looked up, I was breathless and it didn't cost him a cent". 
More on this report from Nova here.