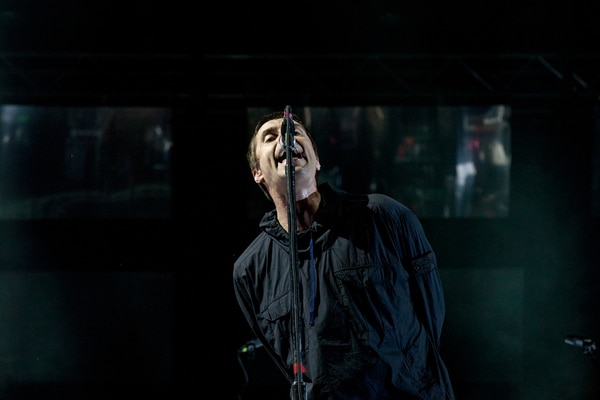 Liam Gallagher has scolded his brother's comments on an Oasis reunion, where Noel placed a price of £100 million on reforming the band. The former Oasis frontman replied with a cheeky message on social media saying he would reform the band "for free"!
One Oasis fan account reported Noel's statement from on the Jonathan Ross Show, and shared it on their Instagram account. "If anybody wants to offer me £100 million now, I'll say it now, I'll do it. I'll do it for £100 million." Noel was likely alluding to Liam's 2020 claim that the High Flying Birds frontman turned down £100m for an Oasis reunion.
However, Liam took the opportunity to directly respond to the quote in the comments section of Oasis Mania's post, reshared on Facebook. In response to the post, Liam quipped that he would not even need payment to reunite the Manchester band. The Roll With It singer threw down his own offer, and simply wrote: "I'd do it for FREE."
This, however, does not mean that a reunion is on the cards, as the brothers have been at loggerheads since their split in 2009. So, whether Liam's cheaper than chips offer – possibly saving promoters millions of pounds – ends up in a reunion, remains to be seen. The brothers' history of tension implies one is not particularly likely to happen, leaving fans to reminisce of gigs gone by.
While on the chat show, Noel had been asked whether or not he missed being on stage with his brother, Liam. "Not particularly, no! It's a different band. It's a different thing," he added, referring to his High Flying Birds solo band. Noel recently said he does not believe Oasis should get back together because the band's legacy is "set in stone".
After news of the release of a special documentary marking 25 years of the band's iconic Knebworth gig, Noel was asked about a reunion with Liam, saying he "doesn't feel like it".
"People ask me that question on a daily basis and I can only say to you that, I just don't feel like it. When you're in a band, it's an absolute compromise so no I don't think I could come up with an idea and then run it by four people and then six weeks later, somebody knocks it back because their cat's got a cough so I like to march to the beat of my own drum. Oasis is done I'm afraid."