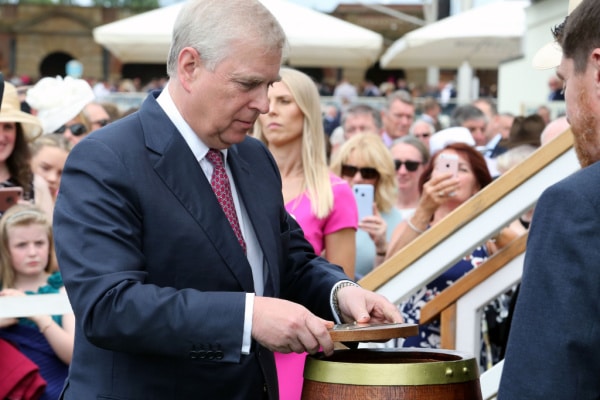 The life of controversal royal Prince Andrew is set to be made into a satircal comedy, according to Channel 4.
The sordid life of the Duke of York is to be made into a comedy, which will be released later this year. He was be played by comedian Kieran Hodgson.
This comedy is said to cover Prince Andrew's 2019 interview with Newsnight, where he spoke about his association with pervert billionaire Jeffrey Epstein. The royal was accused of displaying a lack of empathy, when speaking about his connection to Epstein.
In this interview, he once again denied claims that he sexually abused a young girl named Virginia Giuffre.
Andrew subsequently paid millions to Ms Guiffre in an out of court settlement, while denying any wrongdoing.
"The parties will file a stipulated dismissal upon Ms Giuffre's receipt of the settlement (the sum of which is not being disclosed)," said the court filing. "Prince Andrew has never intended to malign Ms Giuffre's character, and he accepts that she has suffered both as an established victim of abuse and as a result of unfair public attacks. He pledges to demonstrate his regret for his association with Epstein by supporting the fight against the evils of sex trafficking, and by supporting its victims".
He will no longer be required to give evidence under oath.
"pile more embarrassment on Andrew"
Prince Andrew: The Musical will also feature songs such as Mr Profterole, about how the Duke of York wooed his former spouse Sarah Ferguson with such treats.
The comedy will also mock the fact that Prince Andrew was nicknamed Air Miles Andy, due to his major state funded expenses, when he was promoting UK business abroad.
"It will pile more embarrassment on Andrew", royal commentator Robert Jobson said of the upcoming Prince Andrew comedy.
"His public life is already over", he added. "This almost feels like kicking a dog when it's down". 
"We shy away from nothing", was the message from Channel 4's Cimran Shah.