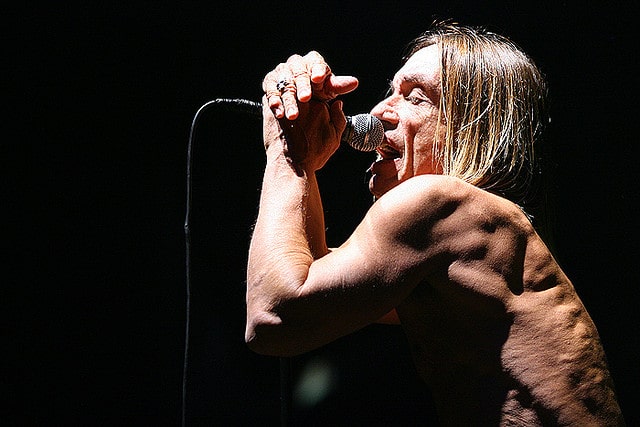 Iggy Pop is the first of a selection of artists to take part in the new digital art project entitled 'Bedtime Stories'.
'Bedtime Stories' is the latest artwork from Maurizio Cattelan, notorious for duct-taping a banana to a wall at last year's Art Basel in Miami.
A new installment of "Bedtime Stories" will be made available each day via the New Museum in New York website and also shared on the Museum's social media channels.
Maurizio Cattelan launched the project as a way to connect during isolation and features each participating artist reading a passage from their favourite book, whatever it may be.
Iggy Pop exercised that freedom by offering up a tribute to his late dog, Tromba. Pop speaks fondly of the animal, who he says hated New York City "and those little fluffy dogs on Tompkins Square."
You can listen to Iggy's story here.
Black Thought of The Roots, David Byrne and Michael Stipe of R.E.M. will also be reading.