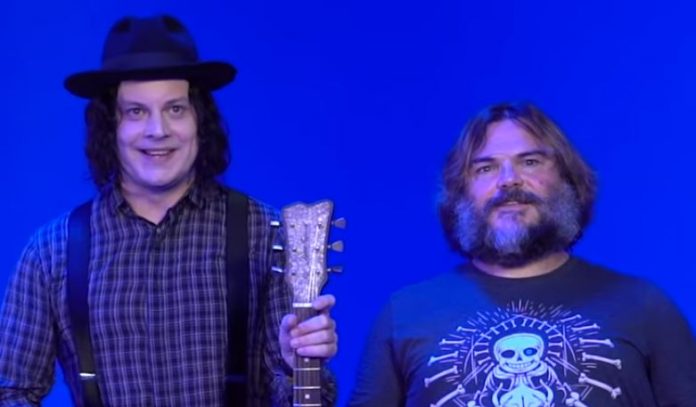 On the appositely titled Black Friday just passed, Jack White's Third Man Records dropped a limited-edition 7-inch vinyl record.
The single features the two rockers much-anticipated collaboration. The track, Tenacious D's "Don't Blow It, Kage," is now available on streaming and you can hear it below.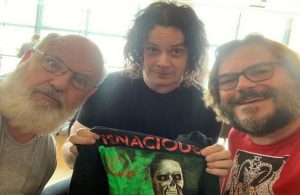 Black and his Tenacious D bandmate Kyle Gass worked on the song in White's home studio in Nashville over the summer.
White is credited as producer, and his voice comes in after a 1:20 secs. Check out 'Don't Blow It, Kage' and be advised strong language is used!